Unforgettable Moments: Crafting Your Dream Honeymoon in Australia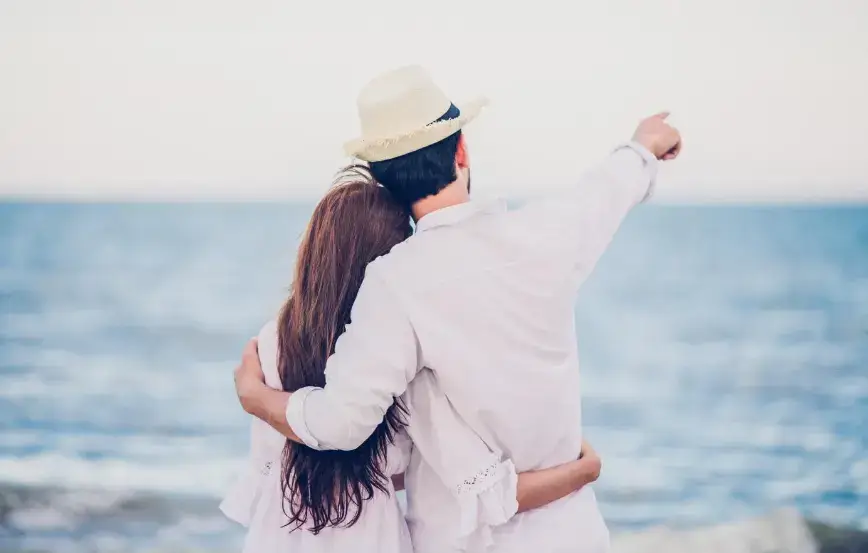 Australia, the land down under, is a captivating destination that offers many experiences for honeymooners. From pristine beaches to rugged outback landscapes, this diverse country has many Australia honeymoon packages to offer every couple. With its breathtaking natural wonders, vibrant cities, and world-class resorts, Australia provides the perfect backdrop for crafting your dream honeymoon. This listicle will explore some of the most unforgettable moments you can have while honeymooning in Australia.
Explore the Natural Wonders
Some of the famous natural wonders in the world can be found in Australia. Couples seeking excitement and underwater exploration must visit the Great Barrier Reef. Snorkelling or diving together in the crystal-clear waters of the reef will create memories that last a lifetime. Another unforgettable experience is visiting the stunning Blue Mountains just outside of Sydney. Take a romantic hike through the evergreen rainforest, admire the breathtaking waterfalls, and enjoy the panoramic views from the towering cliffs.
Immerse Yourself in Vibrant Cities
Australia's cities are vibrant, cosmopolitan, and filled with romance. Begin your journey in Sydney, where you can stroll hand in hand along the famous Bondi Beach or take a sunset cruise on Sydney Harbour. The city's iconic landmarks, such as the Sydney Opera House and Harbour Bridge, provide stunning backdrops for your honeymoon photos. Melbourne, known for its lively arts and culture scene, offers an array of trendy cafes, rooftop bars, and hidden laneways to explore with your loved one. Don't forget to visit the Royal Botanic Gardens for a romantic picnic.
Indulge in Luxury Resorts and Spas
Australia is renowned for its luxurious resorts and world-class spas, providing the perfect setting for relaxation and rejuvenation. Whether you choose a secluded beachfront villa in the Whitsunday Islands or a luxury lodge in the heart of the Australian wilderness, you and your partner will be pampered with impeccable service and breathtaking views. Many resorts offer couples' spa treatments, where you can unwind with soothing massages and wellness therapies.
Embark on a Road Trip
Australia's vast and diverse landscapes are best explored on a romantic road trip. The Great Ocean Road in Victoria is popular, offering stunning coastal views and iconic landmarks like the Twelve Apostles. For a unique adventure, head to the Red Centre and drive through the Australian Outback, where you can witness the majestic Uluru at sunrise or sunset. Camping under the starry skies and experiencing the vastness of the outback together will create unforgettable memories.
Discover Aboriginal Culture
Australia's rich indigenous heritage provides a unique opportunity to immerse yourself in Aboriginal culture. Join a guided excursion to learn about the ancient traditions, art, and storytelling of the Aboriginal people. Visit Uluru-Kata Tjuta National Park and embark on a guided walk to discover the spiritual significance of these sacred sites. Participate in a traditional dance ceremony or try to create Aboriginal art together, deepening your understanding of Australia's diverse cultural heritage.
Conclusion:
Crafting your dream Australia honeymoon packages promises unforgettable moments that will remain with you long after the journey ends. From exploring the natural wonders and immersing yourself in vibrant cities to indulging in luxury resorts and embarking on road trips, Australia offers endless opportunities for romance and adventure. By discovering the Aboriginal culture and connecting with the land's ancient heritage, you will create memories that will forever be etched in your hearts. Start planning your dream honeymoon in Australia today and embark on an extraordinary journey that will ignite your love and create cherished moments together.