What Are the Most Popular Types of Cake?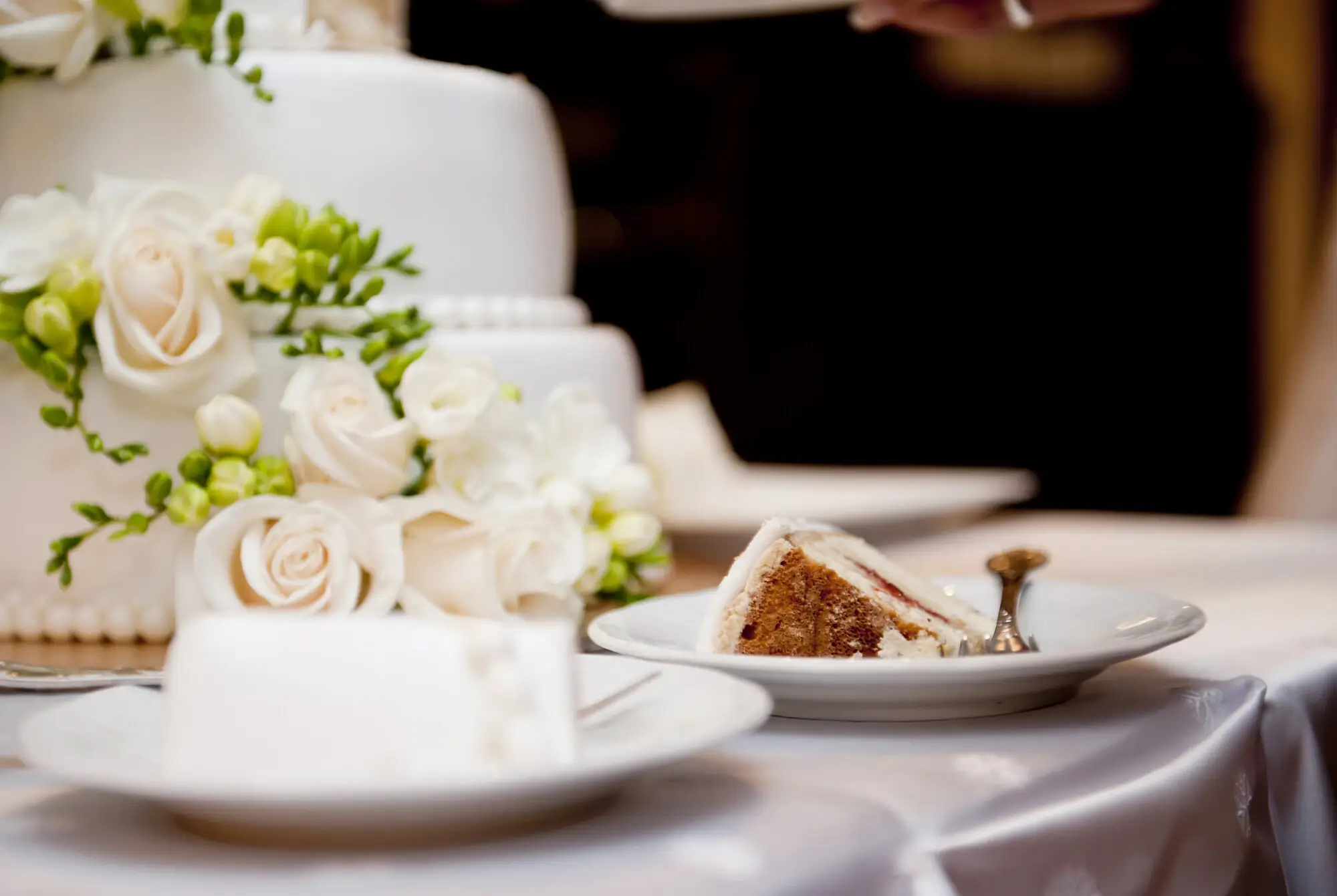 Birthday? Anniversaries? Everyone loves cake but often deciding which flavor to get can be tricky.
We all like different things. That's why there's so much variations in cake, so it caters to more than just our flavor palette. But even still, there are types of cake that frequently get ordered and enjoyed by everyone.
So what are the most popular cakes? Let's find out.
Carrot Cake
Carrot cake is one of the most popular types of cake due to its unique flavor and texture combination. The cake is made with raisins, nuts, and carrots, typically with a light frosting or cream cheese. The icing on the cake is usually flavored with cinnamon and sugar, giving it a sweet and spiced taste.
It is a relatively easy dessert to make, with some cake recipes taking as little as 30 minutes. Carrot cake is even a common pick cake for vegan eaters due to its use of ingredients like vegetables. No matter what the occasion, carrot cake is a great pick for a delicious and memorable dessert.
Chocolate Cake
Chocolate cake is one of the most popular types of cake. It has a rich, moist texture and a deep, chocolaty flavor that appeals to most sweet tooths. It can be made in a variety of forms and decorated with a variety of decorations.
Chocolate cake can also be filled with a variety of different ingredients, such as custard, jams, or even liqueurs. It can be customized with different flavors and styles, from decadent German chocolate to light and fluffy mousse. The possibilities are nearly endless.
No matter which type you choose, there is something special about chocolatey goodness. It brings joy and pleasure to any celebration!
Cheesecake
Cheesecake is one of the most popular types of cake. It is made with cream cheese, sugar, cream, and usually a base of graham crackers, biscuit crumbs, or sponge cake. Cheesecake can be made in a variety of places, from restaurants to home kitchens, and is available in a wide range of flavors.
Cheesecake is irresistibly creamy and often topped with fruit, chocolate, caramel, or nuts. The creamy flavor and variety of toppings make cheesecake a popular dessert that is not only delicious but sophisticated as well. It is often served as a centerpiece at gourmet restaurants and gatherings, making it a popular and timeless treat.
Red Velvet Cake
When it comes to buying a cake, red velvet is one of the most popular cakes on the market. It is a moist, deep red cake often filled with white cream cheese frosting. The cake itself is typically made with cocoa powder and food coloring, giving it the iconic red color.
The result is a subtly sweet, tender texture that complements the white cream cheese frosting perfectly. Decorations vary widely and creative bakers can make it look like almost anything. Thanks to its popularity, red velvet cake can be found at almost any cake shop or grocery store.
It is often served at weddings, birthday parties, and various other special occasions. Red velvet cake is the perfect guarantee for a yummy dessert!
Tiramisu Cake
Each country, culture, and family has their traditional cakes and flavors. Tiramisu cake is one of the most popular types. This Italian dessert is made with ladyfingers dipped in coffee, then layered with a creamy mix of mascarpone and egg yolk.
This cake makes an excellent ending to a meal with its delicious combination of espresso and sweet cream. The cake is topped with a dusting of cocoa powder to give it a unique flavor and look. Tiramisu cakes have become increasingly popular with both home cooks and professional bakers.
Victoria Sponge Cake
Victoria Sponge Cake is a popular type of cake that is served in many places around the world. It is a classic British cake, made with just a few simple ingredients. It consists of two sponge cake layers which are filled with a layer of raspberry or strawberry jam and a layer of buttercream, often with some whipped cream between. It is a light, moist cake that goes great with a cup of tea or coffee.
Torta Di Riso
Torta di riso, a type of Italian cake, is gaining popularity around the world. This creamy, fragrant cake is easy to make with traditional Italian ingredients like amaretto, raisins, and, of course, rice. The delicious flavor is perfect for any occasion, and it often becomes the highlight of dinner parties.
It typically has a moist, custardy texture on the inside, while the outside is covered with a crisp, sweet layer. Unlike many other cakes, torta di riso may be served either hot or cold. It is an ideal choice for those looking for a more unique cake that is different from your standard chocolate or vanilla cake.
German Apple Cake
One of the most popular types of cake is German apple cake. This traditional German dessert is made with grated apples, flour, and spices such as cinnamon. The grated apples are mixed with a batter made from eggs and butter, then baked until golden brown.
This cake is often served with a thick layer of cinnamon cream cheese icing, which adds a sweet and tangy flavor to the simple, yet delicious cake. German apple cake is perfect for any occasion, from birthdays to anniversaries. It is a favorite amongst many, regardless if you are enjoying it for a special occasion or just for a snack.
Filipino Mango Cake
Filipino mango cake is one of the most popular types of cake on the market today. It's an especially popular treat in the Philippines, where it originates. This type of cake is distinguished from other cakes by its characteristic layer of sponge cake.
It is filled and iced with a buttercream made of mango puree and cream cheese and topped with slices of fresh mango. It's a delightful and light treat, with a pleasantly sweet taste and a soft and creamy texture. If you're looking for something fresh and unique, then Filipino mango cake is definitely the way to go.
Find Out Your Favorite Types of Cake
Overall, cakes come in a variety of flavors and designs. From chocolate cakes to rainbow cakes, cakes are an integral part of celebrations and special occasions and provide a delicious way to enjoy a sweet snack. To find out what types of cake you may like, visit your local bakery or even try making one at home!
If you enjoyed this article, make sure that you explore our website to find more articles just like this one!