Florence, Italy Itinerary: How to See Florence in a Day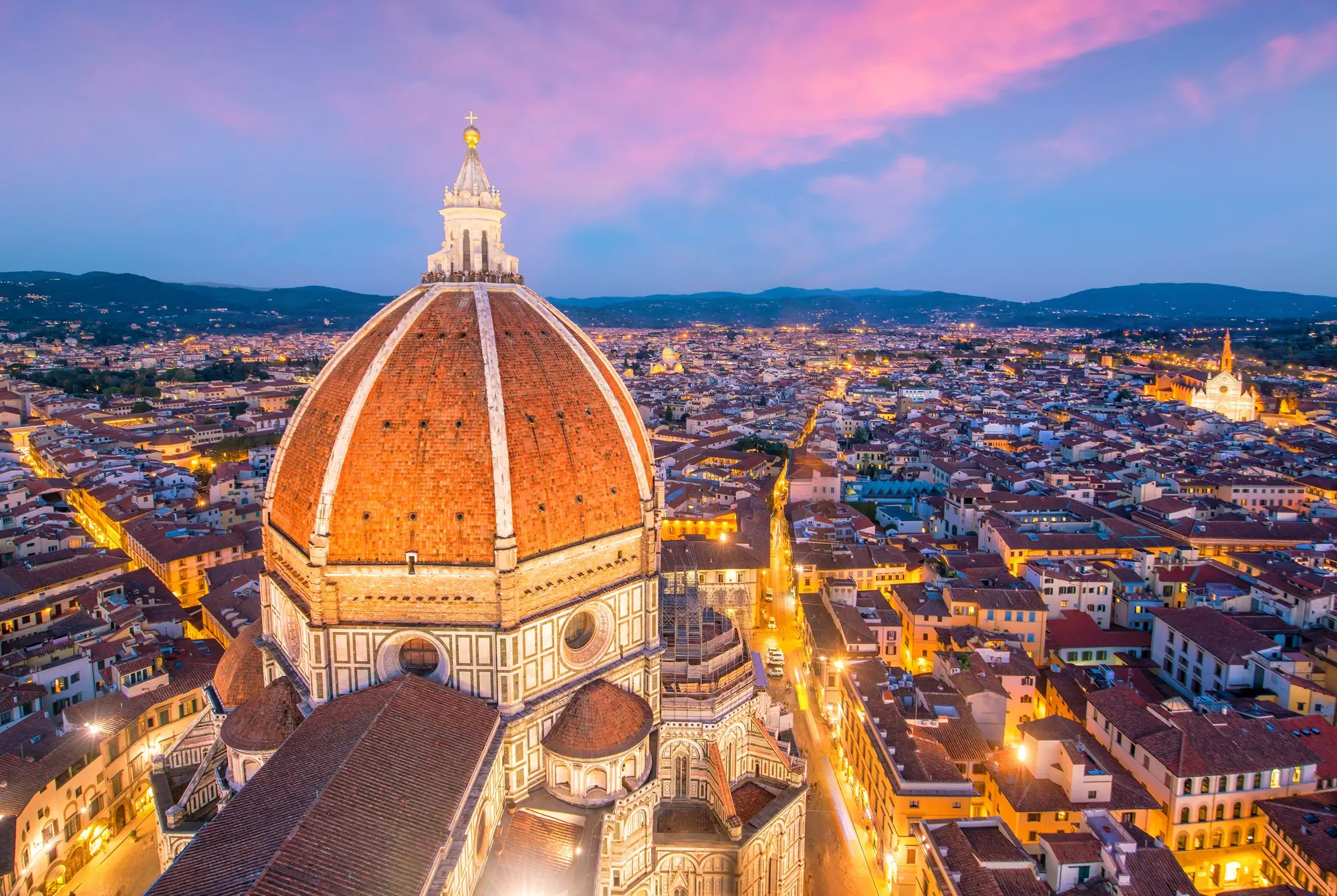 Explore Florence, Italy's beating heart of history, culture, and charm! Wondering if you can explore this timeless city in a day?
Absolutely!
From the awe-inspiring Piazza del Duomo to the magical Piazzale Michelangelo, we'll guide you through a day that brings Florence to life.
This guide is your ticket to unforgettable art, mouth-watering Tuscan cuisine, and hidden city treasures. Ready for the ride? Let's dive into Florence in a day. Read on and let the journey begin!
Starting the Day With a Dash of History
Kickstart your Florence itinerary by stepping back in time. As the morning light dances on the cobbled streets, you'll find yourself at Piazza del Duomo.
This spot is home to a trio of jaw-dropping sights: the Florence Cathedral, the Baptistry, and the Campanile. Catch this place early in the morning, and it feels like you're sharing a private moment with Florence herself.
An Artistic Feast at Uffizi Gallery
Next, let's dive into Florence's world of art. It's no secret that this city is the cradle of the Renaissance and a treasure trove of masterpieces.
Uffizi Gallery, filled to the brim with the works of greats like Botticelli, Michelangelo, and da Vinci, is a testament to this. A friendly tip: book your tickets online beforehand to dodge the long queues.
Food and Fun at Piazza Della Signoria
Feeling peckish? Let's grab a bite at Piazza della Signoria. Apart from being a hotbed of political history, this spot is also a foodie's paradise.
Grab a seat at a café or restaurant with a view of the Palazzo Vecchio, and treat yourself to an array of local dishes. After you're sated, roam around the square to admire the open-air sculptures, including a replica of Michelangelo's David.
Discover Hidden Gems With Free Walking Tour
Post-lunch, how about some fun exploration with the Florence Free Walking Tour? This tour, led by local guides who know the city inside out, will introduce you to Florence's lesser-known wonders. Wander through narrow alleyways, cross the timeless Ponte Vecchio, and get a feel of the artsy Oltrarno neighborhood.
Sunset and Supper at Piazzale Michelangelo
To wrap up the day, head over to Piazzale Michelangelo. This hilltop square boasts a view that will sweep you off your feet, especially when the sun starts to set. As the cityscape blushes in pink and orange hues, Florence is bound to win your heart all over again.
End your Florence activities on a delicious note at one of the nearby restaurants. Savor Tuscan delicacies as you take in the twinkling city lights.
Discovering Florence in a Day
And there you have it, a captivating day spent in the heart of Italy, Florence! You've stepped back in time, savored delectable food, walked charming streets, and watched a breathtaking sunset. But remember, this is just a taste of Florence in a day. The city has so much more to offer and awaits your return.
So, when are you booking your trip to this enchanting city? Don't delay! Visit our page to start planning your next Italian adventure today. Florence is ready to welcome you back with open arms! Let the journey continue.
Visit our blog for more articles.