Embrace Nature: 6 Can't-Miss Things to Do in Kananaskis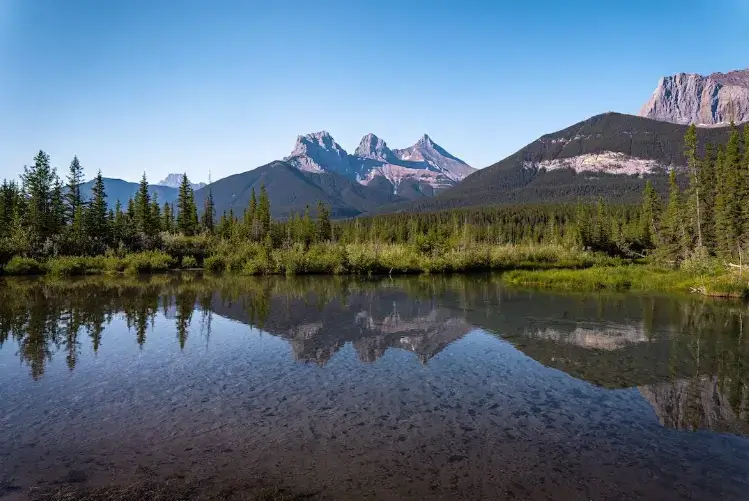 Kananaskis is a stunning region in the Canadian Rockies. It is known for its natural beauty and outdoor recreational activities.
Yet, there's a lot that you might not know. You might discover a new favorite hiking trail or hidden waterfall.
Are you planning a trip to Kananaskis and want to know what to do there? Are you worried you're missing out on some must-do things when visiting?
Don't worry. We're here to help you. Keep reading for our top six things you can do in southwestern Alberta.
1. Glamping at Sundance Camp
Glamping in Sundance Camp is one of the prime attractions of the area. Tucked in the valley of mountains, visitors can relax in luxurious tents and enjoy the stunning views.
This location offers activities like hiking trails, fishing, paragliding, and more. During the winter, the area transforms into a winter wonderland for skiing, snowshoeing, and snowmobiling. No matter what season, travelers will enjoy the many activities offered, making Kananaskis glamping in Sundance a "not to miss" opportunity.
2. Hiking in Peter Lougheed Provincial Park
Lace up your hiking boots and explore the breathtaking trails in Peter Lougheed Provincial Park. Numerous options exist for all skill levels, including the popular Chester Lake Trail and the challenging Mount Indefatigable hike. Enjoy panoramic mountain views, alpine meadows, and pristine lakes along the way.
Peter Lougheed Provincial Park truly has something for everyone, with hundreds of trails available and plenty of diverse terrain.
3. Canoeing and Kayaking on Upper Kananaskis Lake
Rent a canoe or kayak and head out onto the serene waters of Upper Kananaskis Lake. The calm lake surrounded by mountains provides a perfect setting for a peaceful paddle.
Finish up your afternoon by finding a picnic spot to enjoy the sunset in a tranquil moment. Take in the stunning scenery, spot wildlife, and embrace the tranquility of the area.
4. Take a Scenic Drive on Highway 40
Embark on a scenic drive along Highway 40, also known as Kananaskis Trail. This picturesque road winds through the heart of Kananaskis, offering breathtaking views of mountains, valleys, and forests. Stop at viewpoints, take nature walks, and keep an eye out for wildlife along the way.
5. Mountain Biking at Moose Mountain
If you're an adrenaline junkie, head to Moose Mountain and experience some thrilling mountain biking trails. The network of trails caters to riders of all levels, from beginners to experts.
Enjoy the thrill of downhill descents, navigate through technical sections, and revel in the beauty of the surrounding wilderness.
6. Relax at Kananaskis Nordic Spa
Treat yourself to a day of relaxation and rejuvenation at Kananaskis Nordic Spa. This tranquil oasis offers a range of spa treatments, hot and cold pools, saunas, and steam rooms.
Unwind while surrounded by nature, and indulge in a blissful experience that will leave you refreshed and revitalized.
The Best Things To Do in Kananaskis
Kananaskis offers so much to outdoor enthusiasts. From camping to skiing to fishing, there is something for everyone to enjoy. Make sure to add a Kananaskis experience to your travel plans and explore the beautiful landscapes, outdoor activities, and culinary bounty.
Don't wait! Plan a trip now and experience all it offers.
For more on this topic, visit the rest of our blog!