Best Affordable Gifts That Feel Expensive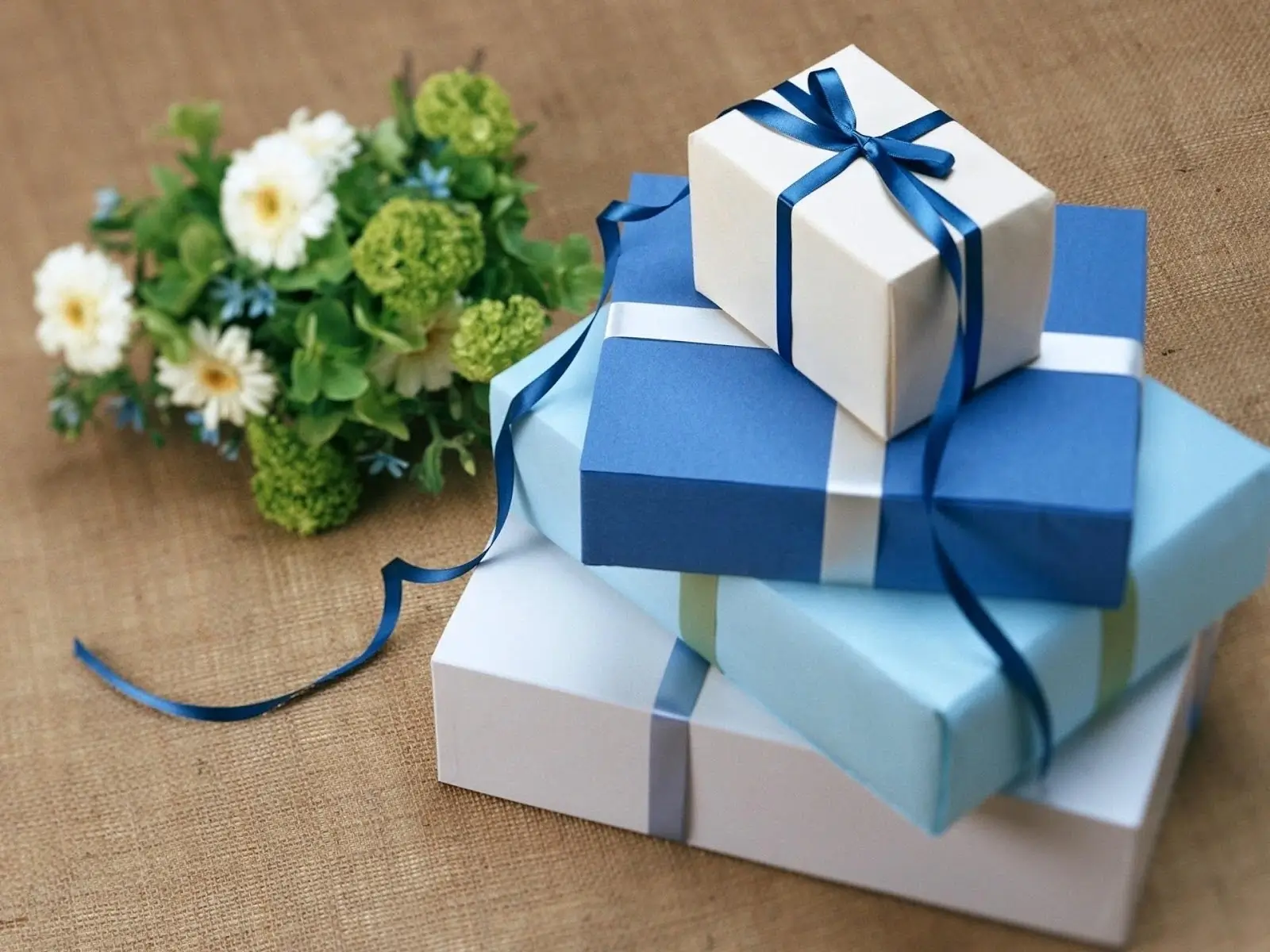 Finding the perfect gift for someone special doesn't have to cost a fortune. With some creativity and savvy shopping, you can give a gift that looks and feels luxurious without breaking your budget. From handmade jewelry pieces to edible treats and classic items with modern updates, here's our list of the best affordable gifts that will make any recipient feel extra special. 
1. Designer Flower Bouquet
You can never go wrong with a bouquet of fresh flowers. Flowers say 'I love you' almost like nothing else, and buying them from a designer florist is the perfect way to make it feel special and luxurious.
And you don't have to spend a fortune to get the look and feel of expensive blooms. You can find some of the best cheap flowers with ease, and still, make them look amazing. 

From local flower shops or online delivery services, there are plenty of affordable options like long-stemmed roses, lilies, daisies, and more that will make anyone feel special with their bright colors and sweet scents. 
2. A Subscription
Subscription boxes are a great way to give someone an affordable gift that feels expensive. From monthly beauty products to gourmet snacks, there's something for everyone in the world of subscription boxes. With so many options, it's easy to find something special and unique without breaking the bank. A subscription box is like giving someone a present every month – they can look forward to something new each time and will be surprised by what they get!
The best part is that you don't have to spend too much money on each package since they usually come with discounts or free shipping. Plus, you can choose from different subscription lengths so that your gift lasts longer than just one occasion. Subscription boxes are perfect for setting up a thoughtful surprise each month and showing your loved ones how much you care about them.
Because they can be automatically renewed, they're an ideal gift for anyone who tends to forget about birthdays or anniversaries. 
3. A Personalized Scrapbook or Photo Book
One of the most thoughtful ways to give someone something special is by creating them a personalized scrapbook or photo book. This type of gift is especially great for parents, grandparents or a couple celebrating their anniversary.
Not only is it sentimental but you can also get creative with the design and make something truly unique that they'll treasure for years to come.
4. Handcrafted Jewelry
Exquisite yet affordable jewelry is an excellent option for gifting someone close to you—and it adds timeless elegance to any ensemble. Consider purchasing an eye-catching necklace crafted from semi-precious stones or earrings made with pearls.
You can also look for unique pieces like a sterling silver bangle bracelet or a delicate gold-plated ring for that special someone.
5. An Unexpected Luxury Item
If you really want to spoil your loved one with something luxurious but wallet-friendly, consider gifting them an unexpected item from an antique store or thrift shop.
For instance, invest in a cashmere scarf or an elegant set of wine glasses that will stand out. You can also look for vintage handbags with modern details to give them something truly special.
6. A Gourmet Gift Basket
Delicious treats like artisanal chocolates, specialty cheeses, and jams are always appreciated—and you can put together an elegant basket yourself or purchase one pre-made from a gourmet store for a luxurious touch.
For an added special touch, look for local purveyors in your area who offer unique items that aren't always available in larger stores.
7. A Gift Certificate
If all else fails, gift cards and certificates are the perfect way to give someone something they truly want while still keeping within budget.
These thoughtful presents will allow your loved ones to pick something that's especially meaningful to them.
8. Customized Artwork Or Decor Items
Appreciate their style? Get them a unique home decor item that will add a touch of glamor to their house. You can look for items like beautiful vases or lamps, framed artwork, and even indoor plants to give their living space the perfect finishing touch.
Or give someone something truly unique and special that they'll cherish for years to come with a personalized piece of artwork.
You can order custom prints or wall hangings, as well as commission local artists for one-of-a-kind works of art that will be the perfect addition to any decor.
9. Gift Experiences
Make lasting memories with an unforgettable experience like a hot air balloon ride, skydiving lesson gift vouchers, or tickets to a show!
Of course, you don't have to go for expensive options, you could arrange a picnic, a trip to the cinema or an outdoor activity like a hike. This type of present won't break the bank but will be sure to make your loved one feel extra special when sharing it with you. 
10. A Delicious Home-Cooked Meal
Food is a universal language of love, so why not whip up an extra special home-cooked meal for your loved one? This will show them how much you care without having to spend too much money on ingredients.
Get creative with the recipe and use all their favorite ingredients and flavors to create something truly delicious. If you're feeling extra generous, why not add in a few side dishes or a decadent dessert to really take it to the next level?
From hearty stews and comforting curries to indulgent cakes and fresh salads, there are plenty of delicious recipes out there that won't cost you too much but still make for an unforgettable experience.
Final Thoughts
Shopping on a budget doesn't have to mean sacrificing quality when it comes to selecting the perfect gift for someone special. Whether you're looking for a timeless piece of jewelry or something more unexpected from an antique store, there are plenty of affordable gifts that will make anyone feel extra special without breaking your bank account.
With a little bit of creativity and savvy shopping, you're sure to find something that makes any recipient feel appreciated and loved.