5 Questions to Ask During Your Breast Augmentation Consultation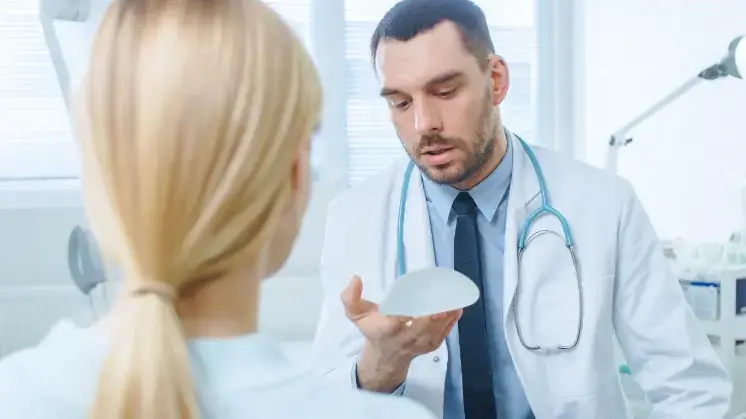 Are you ready to look your very best in the mirror every day? The time to get that dream body you're aiming for has arrived. You've done your research and decided breast augmentation is proper for you.
When you decide to proceed, there are some crucial questions you need to ask during your breast augmentation consultation. It's an exciting process, so we have the information you need to start.
Keep reading to learn all the questions you should ask during your consultation.
1. What Are My Options?
Before making any decisions, it's crucial to understand the various breast augmentation options available. Ask your surgeon about the different types of breast implants, such as saline or silicone, and their pros and cons.
Inquire about incision options and placement techniques, as these can impact the outcome. Gathering information about the various choices will empower you to make an informed decision that aligns with your goals.
2. Can I See Before and After Photos?
Ask for photos during your breast augmentation consultation. Visual aids help you understand what to expect from your breast augmentation surgery.
Request to see before and after photos of previous patients with similar body types and desired outcomes. These images will give you a better idea of the surgeon's skill and expertise, allowing you to visualize potential results. Examining these photos can also serve as inspiration for discussing your aesthetic preferences with your surgeon.
3. What Are the Potential Risks and Complications?
Like any surgical procedure, breast augmentation carries some risks. It's essential to be fully aware of these potential complications.
Ask your surgeon about the risks associated with breast augmentation and how they can be minimized. Inquire about the surgeon's experience in handling any potential complications. Understanding the risks will help you make an informed decision and ensure you are mentally and emotionally prepared.
4. What Is the Recovery Process Like?
Knowing what to expect during recovery is vital for planning your post-operative care. Ask your surgeon about the estimated recovery time and any restrictions or limitations you may have during this period.
Inquire about pain management techniques and steps you can take to promote healing. Understanding the recovery process will help you make appropriate arrangements and ensure a smooth recuperation.
5. What Are the Long-Term Expectations?
Breast augmentation is a long-term investment, and it's important to have realistic expectations. Discuss with your surgeon how your breasts may change over time, as well as the lifespan of the implants.
Ask about the need for future surgeries, such as implant replacement or removal. Know how the aging process may affect the appearance of your augmented breasts. Understanding the long-term implications will help you make an informed decision about the procedure's suitability for your lifestyle.
Breast Augmentation Consultation
During your breast augmentation consultation, be sure to have your questions and concerns clearly outlined. Being informed is vital to feeling your best, from implant type and size to pre and post-operative instructions.
Take notes and work with your surgeon to find the perfect fit. Schedule your consultation with a board-certified specialist today!
Do you want to find more helpful info? Check out more of our guides on our blog today!