Why Changing Your Energy Company is Easier Than You Think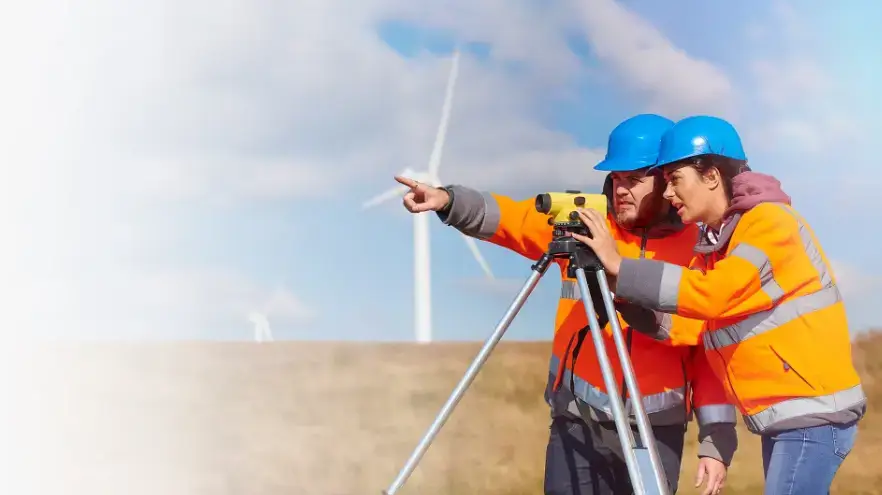 If you're looking to save money, get access to better customer service, or take advantage of green energy options — switching your power supply may be the answer.
In deregulated states, your familiar utility still brings electricity or gas to your home, but a different company called an energy supplier sets rates and provides customer service. Switching suppliers is easier than you think!
It's Easy
Whether your plan no longer fits your lifestyle or you're just looking for better energy rates, how to change your energy company can be easier than you think. It's as easy as a few clicks of the mouse and a phone call.
Energy deregulation allows you to shop for your own electricity and gas supplier. It means you can switch away from your local utility company responsible for energy transmissions, such as the electricity and gas lines that bring power to your home or business.
When you choose a new energy provider, they'll send an enrollment request to your local utility company on or around your contract start date. Then your utility company reassigns the supply portion of your bill to your new energy supplier, and you'll begin receiving bills from your new provider within one to two billing cycles.
It's important to note that your local utility still bills you for any local distribution charges (like delivery fees) and state-level taxes levied on energy usage. But the rest is up to you! You can choose a plan that has a lower rate, supports your community, or sources 100% renewable energy. With more options than ever, switching your energy company has never been easier.
It's Fast
Changing your energy company occurs behind the scenes and should not interrupt your electricity service. The change-over occurs quickly once a contract is finalized. Your new supplier will inform your utility company of the switch and notify you that a different company is providing your power.
Switching your energy company may be correct whether you want a lower electricity rate or access to improved customer service. The best way to know if switching is the right option for your home is to shop around on the free marketplace. Enter your ZIP code to discover fixed and variable-rate plans, no-deposit electricity options, and prepaid rates. Also, check with your utility company about additional fees, such as taxes, that are tacked onto the energy cost.
Many people who stay with one energy supplier for years pay more than they should. Competitive suppliers always reach out to homeowners with deals that can save them significant sums. Some even offer 100% renewable energy plans to reduce their environmental impact.
If you switch to a different energy company, ensure your new contract offers a reasonable rescission window. It allows you to cancel your contract within a certain period without being hit with penalties.
It's Secure
Switching to a new energy provider is safe if you understand the terms and conditions. Many companies will offer a grace period or early termination, saving you from any cancellation fees. Make sure to review your contract to understand these details, and ask about any charges that might be associated with switching to a new provider.
It can also be helpful to compare customer service ratings between suppliers. Some may have a better reputation, while others can help lower your electricity rates and save money. You can learn more about customer satisfaction with each provider on their website.
When you switch to a new energy supplier, you will receive a new gas or electricity bill from them for a different rate. However, your utility company will still be responsible for delivering the electricity to your home. Energy suppliers typically buy power from wholesalers, set the terms and rates for their customers, and provide billing services.
If you're renting, you must check that your landlord or letting agent allows you to change your energy supplier. If they do, it's worth telling them at least 48 hours before moving in. If possible, you should also send both suppliers a meter reading on the day of the move to ensure that you are correctly billed.
It's Affordable
The reason people switch their energy companies is that they believe the current provider to be too expensive. And although real price increases haven't yet reached end consumers due to long-term contracts, they will soon – and this is a crucial moment for providers to take action and ensure they align with market expectations.
As a result, many households and businesses are looking to change their supplier. With low energy prices, switching to a new company could be more accessible and affordable than you think.
In states with competitive energy markets, your familiar utility delivers electricity or gas into your home, but a separate company called a "supplier" generates and provides that power. Some suppliers offer plans with lower rates and more plan options than the utilities, but you should always read the fine print before deciding. Some suppliers use misleading tactics, like showing up at your door or calling and claiming that your public utility company sent them or that you must switch within a limited time.
You can also check your state's website for a list of licensed energy suppliers. And be sure to look at how they rank based on complaints. Also, before signing up, determine whether there is a termination fee and how much it is.