What to Wear When Golfing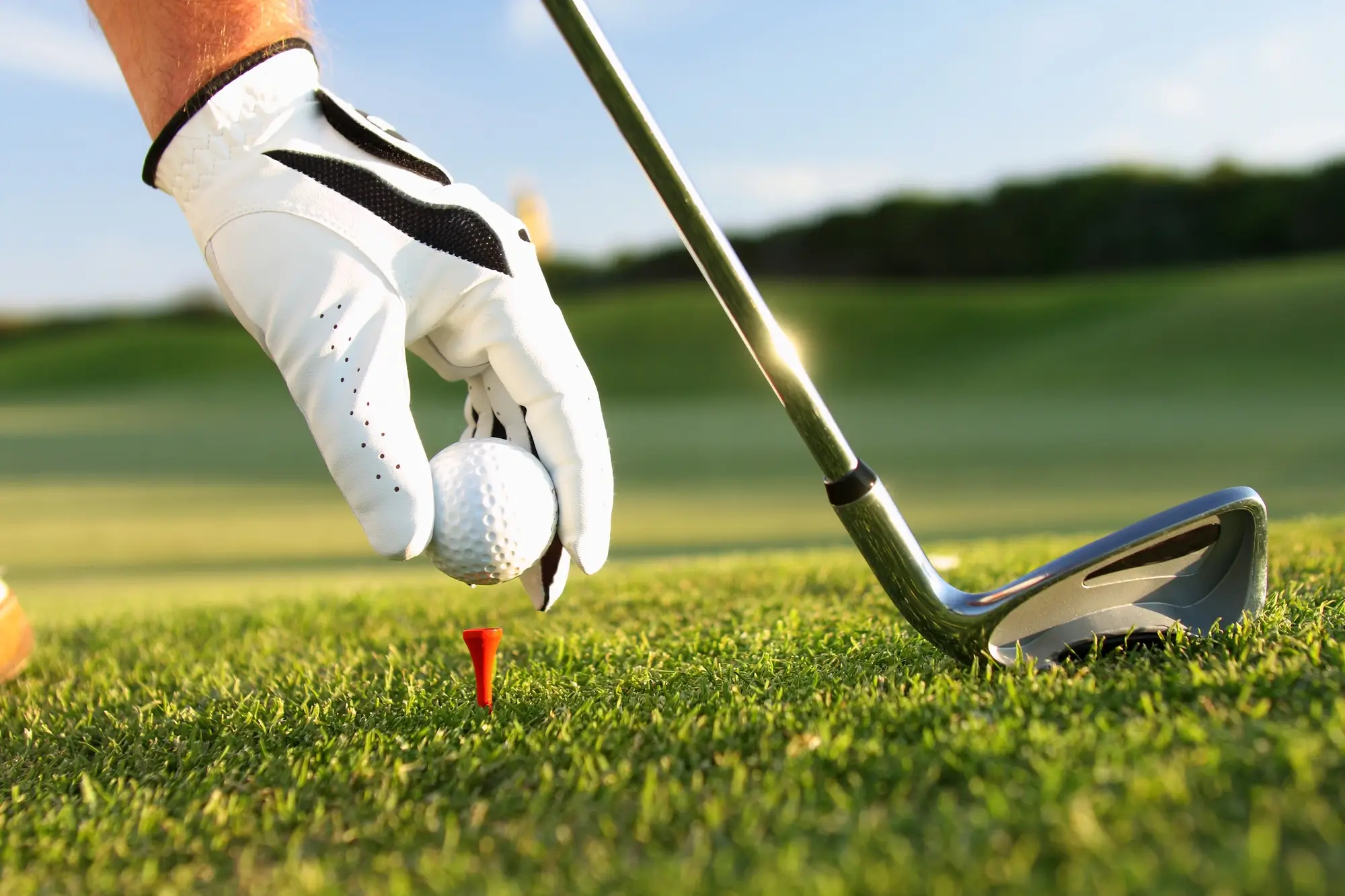 Are you intending to hit the links this summer but aren't sure what to wear? Dressing for the golf course is much more than looking beautiful. It's also about being comfortable and flexible enough to maneuver around the course with ease.
In this post, we'll show you what to wear when golfing so you can be comfortable and stylish on the green this summer. We have everything you need, from golf shirts to shoes and accessories.
So, keep reading to learn more about our suggestions and get ready to shoot a hole in one with your golf apparel.
Golf Shirts
When it comes to what to wear while golfing, golf shirts are a must-have. They are engineered to provide maximum comfort and flexibility when you swing your club. Consider the material, fit, and style of golf shirts when shopping.
Choose breathable, moisture-wicking fabrics that keep you cool and dry, such as polyester or spandex mixes. Choose a fit that allows you to move without feeling constrained, such as a classic fit or an athletic fit. There are numerous styles to pick from, including solid colors, patterns, and stripes.
Golf polos for men are a popular option that provides both comfort and style. When it comes to colors, light, and bright hues are ideal for sunny days on the green, but you can also choose darker tones or neutrals.
Additionally, some golf shirts include features such as UV protection and odor resistance. This can be useful when playing on hot and humid days.
Golf Shorts or Pants
Choosing the appropriate golf shorts or pants is also an important aspect of what golfing attire to wear. When it comes to picking these things, comfort and flexibility are essential. Choose lightweight, breathable fabrics such as cotton or polyester blends. This will allow you to move while also providing ventilation.
Golf shorts should be above the knee, while pants should have a relaxed fit that allows for a full range of motion. To complement your golf shirt, you can pick from a selection of colors and patterns. Neutral tones such as beige, khaki, or gray are classic choices, while bolder hues can lend a flash of personality to your outfit.
Another crucial thing to consider is pocket space. Make sure your shorts or pants have adequate pockets to handle tees, balls, and other course necessities. Finally, make sure to verify the golf course dress code to confirm that your shorts or pants satisfy their criteria.
Golf Shoes
Golf shoes are another crucial component of what golf attire to wear. They are intended to give traction and stability while walking on the course, as well as assistance throughout your swing. When shopping for golf shoes, look for a pair that fits comfortably and securely. Look for shoes with soft, flexible uppers that may provide a snug fit without feeling confined.
The shoe's sole should feature spikes or rubber studs. These give exceptional grip on the grass, especially when walking on damp or slippery ground. Golf shoes are available in a variety of styles, including standard lace-ups, slip-ons, and even sneakers. Some golf shoes include features such as waterproofing, which can be useful on rainy days.
Golf shoes for men are available in a variety of colors and designs, so you can match your clothing or add a burst of color to your look. Finally, make sure to break in your golf shoes before wearing them on the course to minimize discomfort or blisters throughout your round.
Golf Hat
A golf hat is not only a fashionable accessory, but it is also a practical thing to wear on the course. It can help screen your eyes and face from the sun, keeping you cool and comfortable during your round. When selecting a golf hat, opt for one that is lightweight and breathable and made of materials such as cotton or polyester.
Baseball-style hats are a popular choice among golfers. They give you enough shade and come in a variety of colors and styles to match your golf suit. If you like a more traditional look, go with a visor or bucket hat, which can provide sun protection while allowing for additional airflow.
When it comes to color and style, the possibilities are unlimited. Select a hat that matches your golf shirt, shorts, or pants. Some golf hats also have sweatbands or adjustable straps to provide a comfortable fit during the round. Keep in mind that some golf courses may have specific rules regarding the sort of hat permitted, so double-check before hitting the links.
Golf Gloves
When it comes to what golf clothes to wear, golf gloves are an often-overlooked accessory, but they may make a major impact on your game. A golf glove can help you get a stronger grip on your club, reducing sliding and increasing your swing.
When shopping for a golf glove, seek out one composed of breathable materials like leather or synthetic textiles. They should be snug but not too tight, with enough room for your fingers to move and blood circulation to be maintained. Some golfers like to wear gloves on both hands for optimal grip and control, while others wear gloves solely on their non-dominant hands.
Gloves are also available in a variety of styles and colors to match your golf clothing, allowing you to add a unique touch to your look. When you're not hitting, remember to take your glove off to avoid sweating in it and destroying the material.
Learn What to Wear When Golfing Today
Dressing adequately for the golf course is essential for a comfortable and pleasurable day on the links. By following these tips, you will not only look good but also feel good while playing. Remember that golf gloves are optional, although they can help you increase your grip on the club.
Now that you know what to wear when golfing, read on for more advice and be ready to show off your style and swing on the green.
Visit our website today for more information!