What Questions Should You Ask When Meeting With a Potential Conveyancing Lawyer?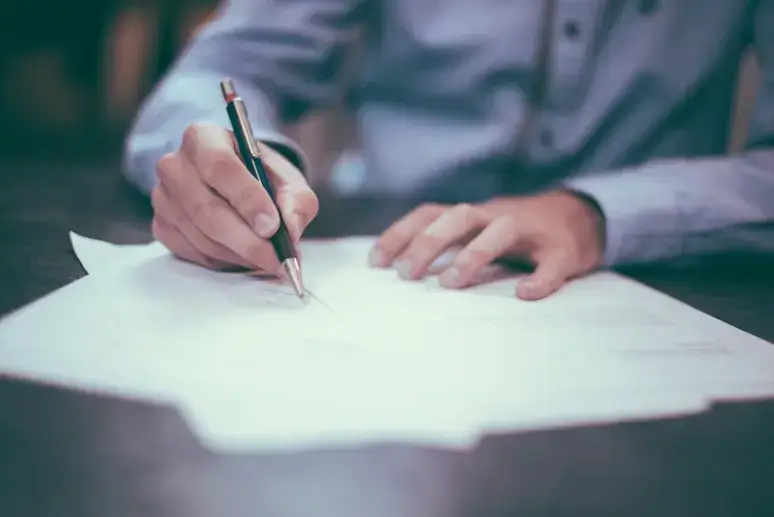 Whether buying or selling property, having a conveyancing solicitor on your team can be beneficial. Not only will a conveyancer ensure that everything runs smoothly, but they will also handle all the legal aspects of your case.

Not all conveyancing lawyers are created equal, and you must find the 'right' fit for your specific needs.

So, what questions should you ask a potential conveyancing lawyer? This article will explore the role of a conveyancing lawyer and the nine questions you should ask to help you make the right decision.
What Does a Conveyancing Lawyer Do
A conveyancing lawyer can be an asset to individuals planning on buying or selling property. The primary role of a conveyancing lawyer is to handle the transfer of property ownership from one entity or person to another. However, some of their other functions can include, but are not limited to:

Handling the transfer of funds
Managing the settlement process
Attending to legal formalities
Reviewing contracts
Conducting searches

When meeting with a potential conveyancing lawyer, being prepared can ensure you choose the right person for the job. This will ensure that both you and your lawyer understand what is expected of both parties to avoid future disputes.
Here are ten questions to ask your future potential property conveyancer,
Do You Have Experience Working on Cases Like Mine?
Experience is crucial when choosing a conveyancing lawyer. Choosing local conveyancing lawyers ensures that you work with lawyers knowledgeable in your local jurisdiction and aware of any changes to the laws.

Additionally, you want to ensure that your lawyer has experience handling similar property transactions. Here are some examples of questions you can ask to gauge a lawyer's experience:

How long have you been practicing conveyancing law?
How many conveyancing transactions have you handled in the past year?
Have you worked on similar property transactions to mine before?
Are there any particular challenges or risks associated with my transaction?
Can You Explain the Conveyancing Process to Me?
Whether it's your first time working with a conveyancing lawyer or your tenth time, the conveyancing process can look very different depending on the type of transaction and jurisdiction.

Your conveyancing lawyer should be able to explain the whole process in great detail, including the requirements and steps involved. Whether that's conducting property searches, arranging funds transfer, or negotiating and reviewing the sale contract.

When your solicitor explains the whole process, you're better equipped to know what to expect.
How Much Will You Charge?
This might seem like a pretty obvious question. However, this is a question you must ask at the beginning of the process. Additionally, get quotes from other solicitors. Trust your gut if you feel the fees are too good to be true. Ask about third-party costs, and ask that they show you an itemized list of the quotes to get an idea of the costs you'll be paying.

Here are several questions you can ask your solicitor regarding the charges:

How do you charge for your services?
What is your hourly rate or fixed fee for conveyancing?
Are there additional costs I should be aware of?
Can you provide an estimate of the total cost of my transaction?
What percent of the total bill do I have to pay upfront before the work on my case begins?
Who Will Be Handling My Case?
If you're working with a big firm, chances are your first meeting where you get your quote will be with a senior conveyancing lawyer. However, the junior member may be the one to work on your case.

It's essential that you know who will be working on your case so that you can start building a relationship with them. Whatever the type of case, you should be satisfied with your solicitor to ensure the whole process is to your satisfaction.
How Frequently Should I Expect To Hear From You?
Nothing is quite as frustrating as radio silence from your solicitor when you're in the buying process. Clear communication between you and your conveyancing lawyer ensures everything runs smoothly. You'll want to ensure your lawyer is easy to contact and responsive to your needs.

However, you also want to set parameters to ensure you're not calling your solicitor too many times when they are working on progressing your case. Here are some questions you can ask:

How often will you update me on the progress of my transaction?
What's the best way to contact you with questions or concerns?
Do you have any backup plans if you are unavailable?
Where Can I Find Feedback on Your Previous Cases?
Your potential conveyancing firm should be able to provide feedback on previous work done. If the firm has had a positive work relationship with previous clients, they shouldn't have issues providing their records. This could be through online reviews or testimonials from previous clients. This should be a red flag if a firm is hesitant or outright refuses. 
Do You Offer Insurance?
It is another critical question that you should ask your lawyer. If, for example, during the process, your solicitor misses a crucial detail or makes a costly mistake. Will you be expected to pay out of pocket, or will the insurance cover the costs? Ask your lawyer if their services include insurance or if you must purchase it. This will protect you against any potential losses that may occur in the future and give you peace of mind. 
Are You Registered?
This is one of the critical questions you should ask. When first meeting with your conveyancing lawyer, ask them if they are registered with The Council for Licensed Conveyancers or the CLC.

Your conveyancing lawyer should be a member of a registered licensing body. You need to check with the licensing bodies of your area before you appoint them to avoid working with an unscrupulous individual. 
How Long Will the Process Take?
Conveyancing is a time-consuming process. The process can be long, between signing documents and ensuring everything is up to par. Make sure that you have an idea of how long everything will take. If you need fast completion, ensure your lawyer knows of this request.
Final Thoughts
Working with a conveyancing lawyer offers numerous benefits. Not only will you be saving time and money, but you're much less likely to go through with a sale that will ultimately cost you more money.