What Basketball Gear Do You Really Need?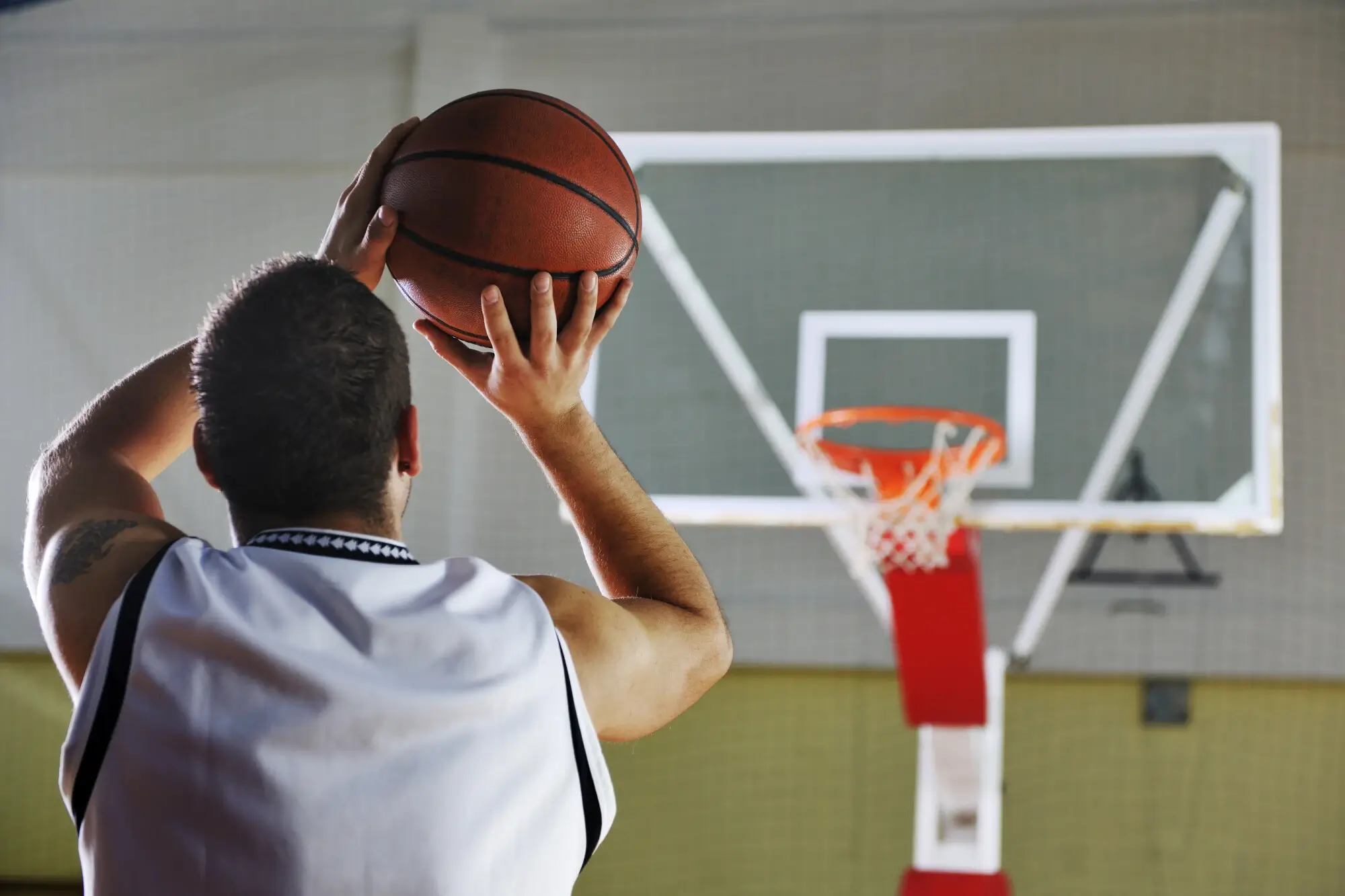 More than 27 million Americans play basketball at least once every year. Eight million of these people play the sport more than a dozen times on an annual basis.
This makes basketball the most-played sport in the country. If you aren't playing it already, you should give it a try to see how much fun playing basketball can be.
You won't need to buy too much basketball gear to work on your basketball skills. But you will need to invest in some basketball equipment, especially if you want to figure out how to get better at basketball.
We've created a list of the basketball gear you're going to need to get your hands on. Check it out below before you head out to the courts.
Basketball
To play basketball, you're obviously going to need to get a basketball. In reality, it's going to be the only thing you 100% will need to buy to practice your basketball skills.
If you're going to spend most of your time practicing outdoors, you should get an outdoor ball. You shouldn't have to spend too much money on this type of basketball.
An indoor basketball might cost a little more than an outdoor one. But it still shouldn't break the bank.
There are also indoor/outdoor basketballs you can use to play both inside and outside. They're the best of both worlds and will be ideal if you aren't sure where you're going to spend most of your time playing basketball.
Basketball T-Shirts and Shorts
The beauty of playing basketball is that you can put on almost anything you want to do it. If you happen to be wearing a hoodie and a pair of jeans, you'll still be able to get up some shots and dribble a basketball around.
But if you want to be taken seriously out on the court, you should pick up at least a few basketball T-shirts and pairs of shorts. They'll keep you comfortable when you're on the court and make it easier to shoot, dribble, and pass a basketball.
Because basketball has become such a popular sport, you shouldn't have too much trouble finding plenty of basketball T-shirts and shorts out there in the world. Buying them from a reputable basketball brand would be the best idea.
Basketball Sneakers
Believe it or not, basketball sneakers haven't been around for that long. The first basketball sneakers only came out about a century ago, and back then, the sneakers weren't anything like today's sneakers.
If you're going to turn yourself into a serious baller, you'll need a nice pair of basketball sneakers to play in. You can't go wrong with a pair of Air Jordans.
Read about the Nike Air Jordan evolution as you set out to decide which pair of sneakers you want to buy.
Basketball Hoop
Technically, you can work on your basketball skills without spending a lot of money on a basketball hoop. You can improve as a player by simply dribbling the ball up and down the street.
You can also head to a local park that has a basketball hoop to play there. You don't need to have a hoop in front of your house to play basketball.
If you don't have easy access to hoops elsewhere, you might want to consider purchasing a hoop for your house. You'll be able to perfect your jump shot once you have a hoop in place.
Basketball Accessories
As long as you're able to secure at least a few of the things we've already mentioned, you're going to be good to go when it comes to playing basketball. But there are some basketball accessories you might want to add to your arsenal over time.
For instance, you might want to buy a basketball headband to keep your hair out of your eyes when you're playing. You might also want to invest in a shooting sleeve to keep the arm that you shoot with warm.
Additionally, there are all kinds of basketball-related gadgets that can help you work on everything from your shooting form to your footwork in the paint. You shouldn't be shy about stocking up on this kind of basketball gear as you start to get more into the game.
Basketball Bag
As you add to your basketball gear collection, you're going to have a harder and harder time carrying it around with your two hands. When you get to this point, you're going to need to buy a basketball bag to put everything in.
You'll be able to use this bag to hold your basketball, your basketball sneakers, and your other basketball gear. It'll ensure that you always have it on you when you're ready to go to play basketball.
A good basketball bag is also going to make you look like you know what you're doing from the start. That alone could help you feel like a better basketball player and give you added confidence on the court.
Buy This Basketball Gear Now
It's only going to take you a few minutes to fall in love with the game of basketball once you start playing it. But it's going to take you a lot longer than that to master the sport.
You can, however, get yourself off to a strong start when you begin playing basketball by investing in all the right basketball gear. Pick up some of the gear that we've talked about here today and use it to take your game to the next level.
Find more articles about basketball and sports in general by browsing through the rest of our blog.