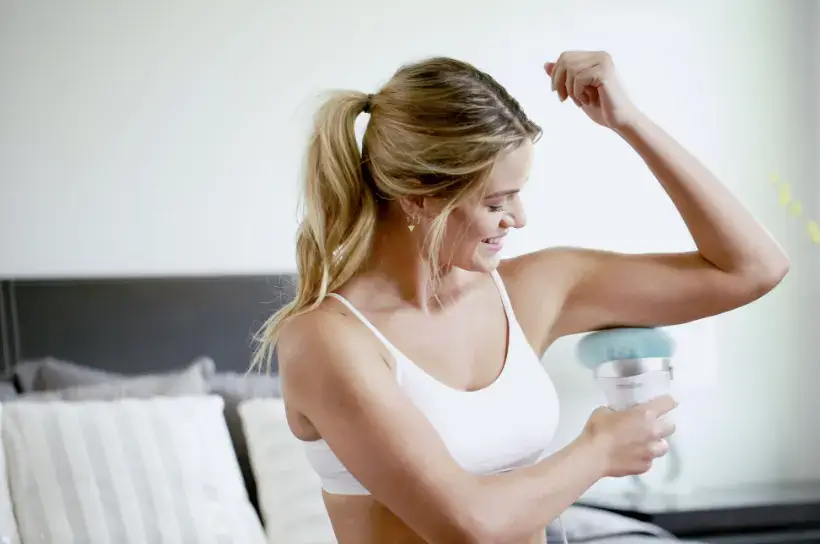 VibroSculpt is a device that claims to burn body fats with vibrations. The device rotates at 2,600 revolutions per minute. VibroSculpt claims that it reduces the fat from the waist and helps flatten the abs. In this article, we will discuss what VibroSculpt is and how it works. And is it really worth buying? We will also discuss if the company's claims are true or if they are just selling dreams. Let's find out.
Does VibroSculpt really burn fats?
When you visit their website, you will see there is not any science section that could provide actual results. For example, devices' micro-vibration and micro-compression technology burns fat. Manufacturers claim it to be an effective healthy device, but VibroSculpt itself does not seem to work so at all.
The lack of medical citations on the website is clearly a red flag. We always recommend our customers avoid such health products that are failed to provide proof regarding their claims. We also searched many medical websites like PubMed but could not find any relevant results.
While searching, we find out some suggestions on one medical trial that vibrating machines found in the gym can be effective in fat burn but that machines are entirely different from devices like VibroSculpt. The document also stated that vibration plate machines are more effective when followed with a restricted-calorie diet.
We were not able to find any single document suggesting that handheld vibrating devices can help in fat loss with any authentic benefits. VibroSculpt also failed to provide any link on their website. We believe devices like these do not provide any health benefits at all.
Real User of VibroSculpt
Here is the YouTube video that is also available on VibroSculpt's website. It shows someone using the device that you can watch to learn if it is useful and how to use it properly. We would recommend you avoid any claim of efficiency.
Other Fat loss devices with health backing
We were unable to find any clinical research that suggests that VibroSculpt is effective, but we found two other methods that could be effective and have health backing.
1. CoolSculpting
The first method is known as CoolSculpting. In this process, fats are destroyed by exposing them to extremely cold temperatures. A healthcare professional use a handheld device and it can be used at home like VibroSculpt.
Different trials are done, and different reviews are published on legitimate websites that provide the efficiency of the treatment. There have been no side effects of this procedure so far, but we do not recommend it yet because we would like to see its long-term safety data.
2. Liposuction
Sonobello is a treatment that is also proven to be effective in fat loss, but it is riskier than CoolSculpting or VibroSculpt. The link is provided for further information, like the procedure and side effects of liposuction.
We do not recommend either of these treatments and recommend lifestyle changes for fat loss. We mentioned other alternative treatments that consumers could consider other than VibroSculpt.
Our Recommendations
We always recommend treatment with health backing because we want our readers to be clearer before purchasing any such products. Other are a few recommendations with health backing that could be effective in fat loss.
1. Dietary Fiber
Dietary fiber is a safe and effective supplement for fat loss. It is more effective with restricted calories. According to landmark medical study 750 calories per day with 20 grams of dietary fiber can reduce 16.03 ponds in only six months, and that could be 32 pounds a year.
2. MCT oil
MCT oil is effective in fat loss that quickly absorbs in the body and increases metabolic rate. According to meta-study, MCT oil can help you reduce 1.12 pounds in 10 weeks. We recommend MCT oil because it is clean and effective. 1.7 grams of MCT oil per day could be an effective dosage.
Pros and cons of VibroSculpt
Pros
Cons
Not efficient
No health citations claims
Questionable mechanism
Conclusion
VibroSculpt is a waste of money, and we do not recommend it. We can't find any medical researches that prove its effectiveness. VibroSculpt claims many health benefits on its websites but without any proof. In our opinion, it is a red flag.