Top Tips for a Stress-Free Vehicle Shipping Experience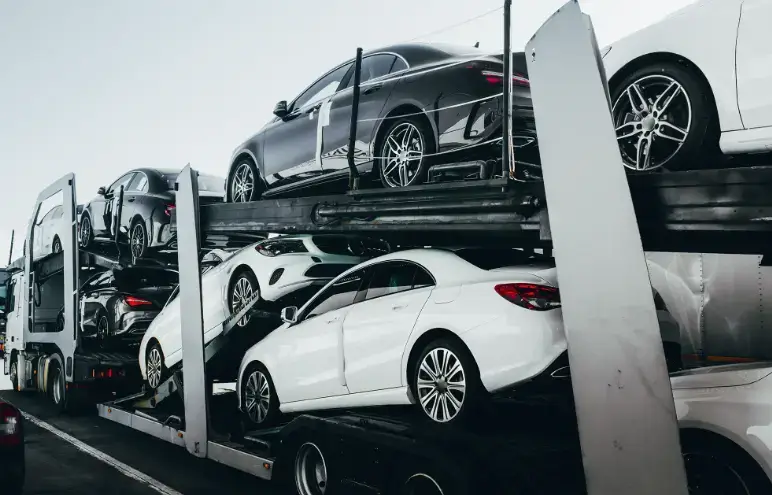 Shipping your vehicle can feel overwhelming, but you can have a stress-free experience with the right tips.
Look for companies that offer clear, consistent communication throughout the process. Additionally, choose a company that focuses on customer service and is registered with the Department of Transportation.
Do Your Research
It's important to do your research before choosing a vehicle shipping company. Ensure the company has a solid track record and many positive customer reviews. You should also ask for a quote from several companies and compare prices. Look for companies that offer a transparent car shipping calculator and don't charge hidden fees.
Knowing if the company is a carrier or broker is also important. Carriers are transporters who ship vehicles, while brokers act as middlemen between customers and carriers. If a company needs to be more specific about whether they are a carrier or broker, it is best to avoid them.
You should also check the insurance coverage the company and its carriers offer. While most reputable companies require their carriers to have $2 million worth of insurance, not all do. Determining what kind of insurance coverage is offered before booking any shipment is crucial. This way, if your vehicle is damaged during transit, you'll have peace of mind knowing you are covered.
Be Prepared
Shipping your car can be a stressful experience, but it doesn't have to be. You can save time and stress by preparing your car for shipment and being flexible with pickup and delivery dates.
Removing personal items or detachable accessories like GPS devices, custom spoilers, and toll tags is important when preparing your vehicle. It will help avoid damage during transit and reduce shipping costs. Also, make sure to empty your gas tank and reduce the weight of your car by removing any unnecessary items or luggage. It's also a good idea to check your tire pressure, record any pre-existing damage, and do general maintenance to ensure your vehicle is ready for its journey.
If you are a first-time shipper, ask the company what their policies and fees are. They should be able to give you a quote that includes any miscellaneous fees, such as fuel surcharges. They should also be able to provide proof of insurance coverage upon request. It will help ease your mind and help you feel more confident about the company's ability to deliver a stress-free auto transport experience.
Get a Quote
Whether relocating to a new home, transporting your car for the summer, or buying a second home in another state, a vehicle shipping company can save you time and money. Remember to take the necessary precautions and research before choosing a provider.
Obtaining an auto transport quote requires some basic information about your vehicle. Most companies offer instant computer-generated quotes, while others may want to iron out details over the phone before providing a price. Regardless of your choice, look for a reputable company with a good track record and many positive reviews.
It would be best to look into the company's insurance policy. While many vehicle transporters carry basic liability coverage, getting more comprehensive protection for your vehicle is best just in case something happens. Also, ensure you don't work with a company that asks for a deposit upfront—that's one of the biggest red flags. A reputable company will always be transparent about prices from the start.
Choose a Company
Using an auto transport company is a great way to relieve the stress of moving or selling your car. The first step is to research and get a quote from multiple companies. Look at their insurance, track record, and customer reviews. Also, ask about their services and if they specialize in certain types of vehicles or locations. Shipping your vehicle as soon as possible is always best because delays can add up.
You should also choose a company known for punctuality with drop-offs and pickups. It is important because you never know when traffic or weather might delay an order. A good company will communicate these delays to you and keep you updated.
Ask friends and family for recommendations. Another option is to look online for car forums or review websites. Many of these websites have threads that discuss recommendations for car shipping companies. If you are an automotive enthusiast, this is a great place to find out 1st hand about the experiences of other car owners with specific vehicle shipping companies.