Top 10 Important Questions to Ask Before You Join a Gym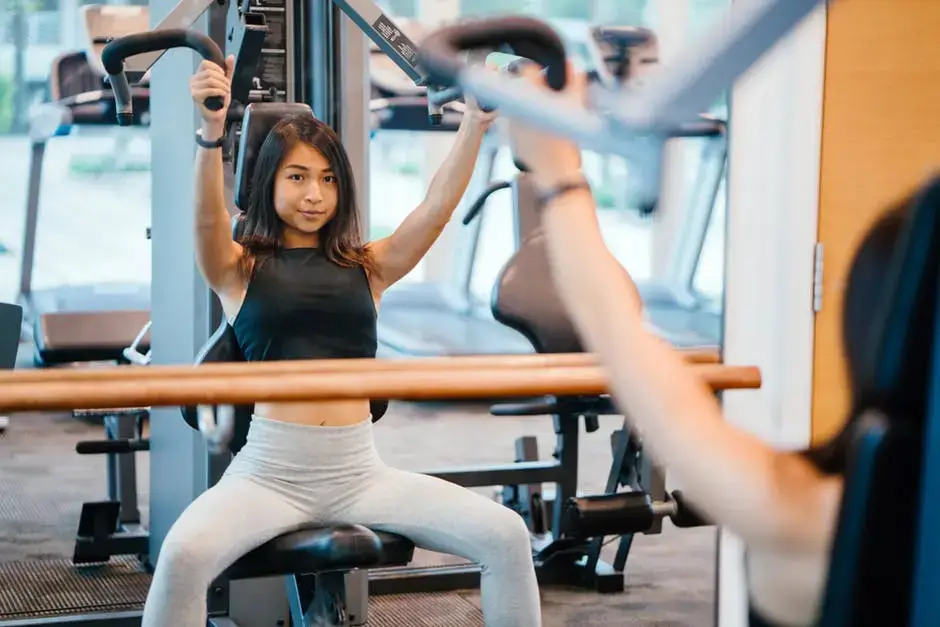 Are you planning to join a gym? If so, taking the first step towards your fitness journey is always exciting.
However, before taking out that membership, it's crucial to ask some important questions. This is to ensure that you're investing in the right gym for your needs.
Joining a gym can be overwhelming with so many options available and endless features advertised. Don't worry; we've got you covered though.
In this blog post, we'll highlight ten essential questions you should ask before signing up for a gym membership to make sure that it's worth every penny spent and every sweat dripped!
1. What Are the Membership Options?
Some gyms offer monthly memberships. Others require an annual commitment. Knowing what type of membership plans they offer will help you decide whether or not it's the right fit for your lifestyle and budget.  Another crucial factor to consider is whether there are any extra fees associated with your membership plan. Some gyms may charge additional fees for things like personal training sessions or fitness classes. So be sure to ask upfront about all potential costs before signing up.
2. What Are the Gym's Hours of Operation?
You want to make sure that the gym's schedule aligns with yours so you can get the most out of your membership. Before signing up, take a closer look at the gym operating hours. See if they match your routine.
If you're someone who prefers working out early in the day before work, it's essential to check if the gym opens early enough for your schedule. On the other hand, if evening workouts are more convenient for you after work, ensure that their closing time matches your needs.
3. What Are the Gym's Facilities and Amenities?
The type of equipment available is crucial, but there are other things to consider as well. For example, does the gym offer locker rooms with showers? This can be an important factor for those who need to squeeze in a workout before work or during their lunch break.  Another thing to look for is whether the gym offers any additional perks such as saunas or steam rooms. These features can not only be relaxing after a tough workout. They also have potential health benefits like reducing inflammation and improving circulation.
4. What Type of Equipment Does the Gym Have?
Before joining a gym, it's important to inquire about the kind and quality of equipment they have. Find out if the gym offers cardio machines such as:
treadmills
stationary bikes
ellipticals
These machines are essential for burning calories and improving cardiovascular health. Strength training is also crucial in achieving fitness goals. Find out if the gym has free weights such as dumbbells and barbells, or resistance machines like leg presses and chest fly machines.
5. Does the Gym Offer Fitness Classes?
Fitness classes are a great way to switch up your workout routine and challenge yourself in new ways. When looking for a gym, it's important to consider whether they offer fitness classes that align with your interests and fitness goals. Check if the gym offers a wide variety of classes such as:
yoga
spin
dance
strength training
This will ensure you have more options to choose from based on what type of exercise you enjoy doing the most. Find out if these classes require additional fees and reservations or are included in the gym membership fee.
6. What Are the Gym's Hygiene and Cleanliness Standards?
When it comes to joining a gym, hygiene, and cleanliness should be at the top of your list of concerns. After all, you'll be sharing equipment with others who may have different levels of hygiene habits.  Before signing up for a membership, take some time to assess the gym's cleanliness standards. Are there visible signs that cleaning is taking place regularly? Does the gym provide disinfectant wipes or sprays for members to clean equipment before and after use?  Another important aspect to consider is how often towels and linens are washed. It's also worth checking if the showers and locker rooms are kept clean throughout the day.
7. Does the Gym Have Certified Personal Trainers?
These professionals can be instrumental in helping you achieve your fitness goals and ensuring that you do so safely. Certified personal trainers are trained and knowledgeable in creating customized workout plans based on your individual needs and goals. They can also guide proper form and technique to help prevent injury while maximizing results.  Having access to a certified personal trainer means that there is always someone available who can answer any questions or concerns you may have about your fitness journey.
8. Is the Gym Located in a Safe and Accessible Area?
It's essential to make sure that it's located in a safe area and accessible to you. Safety should be your top priority when checking out gyms' locations.
Are there any security measures put in place? Is the parking lot well-lit at night? These are some of the things you need to watch out for.  Accessibility is another key aspect when choosing a gym. You want to ensure that it's easy to get there from home or work as this will encourage consistency in attendance. To find one near you, try to find a gym here.
9. Does the Gym Offer Online Classes?
When choosing a gym, virtual classes are a great option. It allows more flexibility with when and where you work out. Online classes are a great way to get in shape or stay in shape, so make sure to ask that important question before joining a gym.
If the gym offers online classes, ask about any discounts, packages, instructors, and types of classes offered. Also ask about the technology used for the online classes, such as streaming video or audio.
10. Does the Gym Offer Dedicated Trainers?
Having access to a knowledgeable and dedicated personal trainer who can guide you through workouts tailored specifically to your goals can make all the difference in achieving success at the gym. Look for gyms that offer certified personal trainers who are committed to helping their clients succeed and have experience working with individuals with similar goals.
Ask Some Questions Before You Join a Gym
Before you join a gym, be sure to do your research and ask questions to ensure you make the best decision for your fitness goals. Don't forget to ask about membership fees, types of equipment and services, and safety protocols. Get the information you need to make an informed decision and get ready to join the gym of your dreams!
Visit our blog for more reads.