The Complete Guide to Moving to Kentucky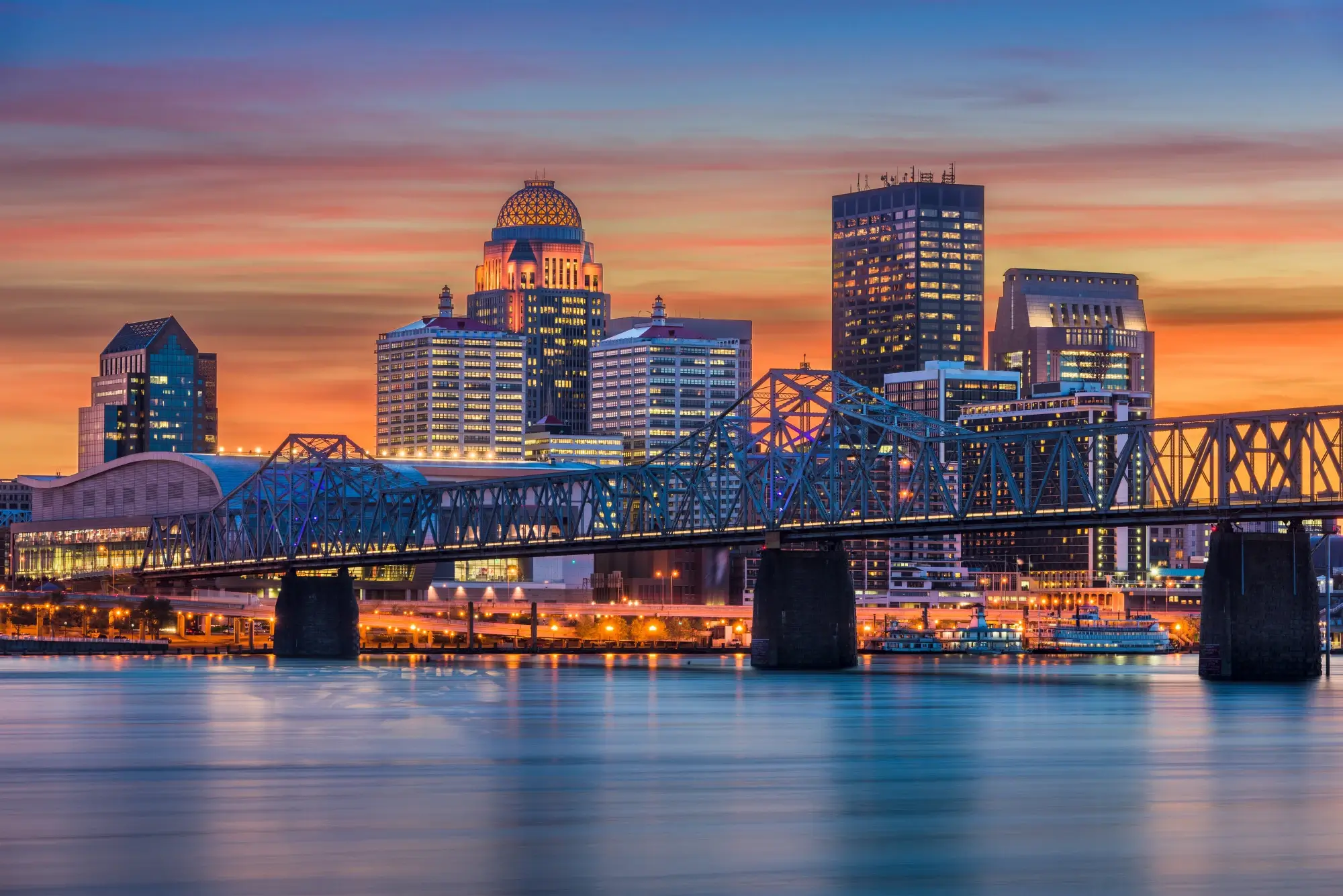 Are you tired of your long commute and high rent? Are you sick of the traffic and how spread out your family is? Do you think that moving to another state is your only solution? If so, then you need to consider moving to Kentucky.
The state is home to many things that make it an ideal place to live. From the climate to the low taxes, people seem to be happy there. But you may be wondering exactly why?
In this moving guide, you need to know about moving to Kentucky. This way, you can make an informed decision about your future.
Let's get started:
Local Culture and People
Kentucky is known for being a friendly and hospitable place, but it is also known for its own distinct culture. Local culture centers around hospitality and southern charm. It's not uncommon to find people talking to their neighbors, or sometimes even strangers.
People here are known to have a slower pace of life, which emphasizes taking time to relax and enjoy life. Music is another big part of the local culture, as several venues feature a variety of genres and styles of music.
There are also plenty of traditional festivals and events throughout the year, such as the Kentucky Derby and the Festival of the Bluegrass. Locals in Kentucky are known for their friendly and warm nature, as well as their pride in their state.
Weather in Kentucky
Whether you're looking to retire or move to Kentucky, you should be prepared for the state's weather. Kentucky has a humid subtropical climate with four distinct seasons: an often mild, wet spring; hot, humid summers; a moderate, pleasant fall; and a cold winter.
Often Mild and Wet Spring
Kentucky is often known for its warm and wet springs. You can expect temperatures to remain in the mid-to low-60s throughout the spring.
Rain is to be expected, but it will rarely be too intense or last for an extended period. The spring months are ideal for a move due to the comfortable and safe weather, making it easier to pack and unload items.
Hot and Humid Summer
Summertime in Kentucky can be hot and humid. Temperatures often rise into the 90s with high humidity and feel even hotter. Make sure to get air conditioning for your home and car to keep cool.
Drink plenty of water to stay hydrated. It is important to wear light-colored, breathable clothing to prevent overheating.
Avoid going out in the middle of the day if possible, and consider taking a cooling dip in nearby lakes, rivers, or pools if possible. Taking cold showers throughout the day and using a cooling pillow can help make summertime in Kentucky more bearable.
Moderate and Pleasant Fall
The moderately pleasant fall in Kentucky is an ideal time of year for moving. Temperatures become cooler but remain comfortable, with average highs in the upper 60s and low 70s. The beautiful autumn foliage, with its array of oranges, yellows, browns, and evergreens, makes for great sightseeing.
It's also a popular time for outdoor family activities like apple and pumpkin picking, hayrides, and corn mazes. All these opportunities come with the added benefit of moderate humidity and comfortable weather. It makes the entire moving experience smoother and more pleasant.
Cold Winter
Depending on where in Kentucky you choose to live, you may experience some very cold winters. During the winter months, you may see temperatures as low as 10 degrees Fahrenheit, with some snowfall throughout the season. It is important to plan and invest in winter coats, hats, gloves, and a shovel, as you may need to shovel snow off your driveway and sidewalks.
You should make sure you have adequate heating for your home and buy firewood in preparation for extreme cold spells. Preparing for a cold winter in Kentucky can help ensure a successful transition to the state.
The Best Kentucky Cities to Live
The complete guide to Moving to Kentucky is essential if you're looking to move to the state. Kentucky is home to beautiful landscapes, a friendly local culture, and diverse cities and towns. When choosing the best city to move to, some of the most appealing options include Louisville, Lexington, and Bowling Green.
Louisville, Kentucky
Louisville offers a low cost of living, outdoor activities, and access to universities and research centers. Newcomers can explore the local culture, eateries, and parks and trails of their hometown. Louisville has a diverse economy and an active job market in technology, health care, and logistics.
Residents of Louisville are saving money on their electricity bills because of solar energy savings. Louisville has milder summers and winters than the national average and 200 days of sunshine each year, making it suitable for solar growth.
Lexington, Kentucky
If you are moving to Lexington, Kentucky, there are a few key things to consider. The climate in Lexington is temperate and mild, with hot summers and mild winters. Lexington offers great real estate opportunities, as the city has plenty of affordable housing options.
Families coming to Lexington will love the city's schools and surrounding parks, which make it an attractive, family-friendly location. The city offers a variety of cultural experiences, including unique dining and nightlife, entertainment, and shopping.
Bowling Green
Bowling Green is a diverse and vibrant city with plenty of things to do. It includes the local farmers market, museums, and breathtaking views of its forests and rivers. The city has many parks, recreation areas, and historical points of interest.
There are also excellent public schools and universities in Bowling Green, making it a great choice for families and students alike. If you're looking for an interesting and unique place to live, Bowling Green is worth considering.
Rate of Crime in Kentucky
The rate of crime in Kentucky is lower than the national average, making it an attractive place to move to. The rate of violent and property crime in the state is below the national average, with the violent crime rate roughly 25% lower.
The crime rate in Kentucky is the 39th lowest in the country, making it about 5% safer than the rest of America. Kentucky is home to great attractions, livable cities, and a low rate of crime, making it a desirable destination to call home.
Cost of Living in Kentucky
The cost of living in Kentucky can easily be met by those looking to move there. Whether you're considering a move to a bustling city like Louisville, Kentucky, or a more rural area like Paducah, Kentucky, you'll find that the cost of living is below the national average as well as the median income for the state. Prices for housing, groceries, utilities, and transportation are also competitive.
Housing
If you are thinking of moving to Kentucky, you should take time to research the cost of housing. Housing prices vary depending on the location.
In the cities, such as Louisville, Lexington, and Bowling Green, you can expect to pay more, while in rural areas, housing prices are lower. Rent and mortgage costs may also be different from city to city across the state. The best deals on housing can be found in rural areas.
Groceries
The Kentucky grocery store prices may come as a surprise to those who are new to the area. While the prices are generally lower than in neighboring states, they are still expensive. However, the wide variety of stores and quality of items do make up for the prices.
Items such as fresh produce, meats, and dairy products are inexpensive, while organic and specialty items may carry higher prices. Looking to save further?
Take advantage of local farmer's markets, where you can often buy items that are locally sourced and fresher than those in stores. Menu planning is also helpful for groceries, as you can buy in bulk, saving extra money and having the convenience of not having to shop many times per week.
Utility Bills
When planning a move to Kentucky, one of the things to consider is the cost of utility bills. Depending on where you plan to settle in the state, there are a variety of energy providers and prices to consider. Costs vary from city to city, and residents may be able to find competitive rates through energy suppliers.
Utility bills may also be lower by using solar energy savings, depending on the climate and the type of home chosen. It's important to shop around and weigh the costs associated with each option before making your decision.
Savings may be found through special offers and discounts, so be sure to inquire when making your selection. With the right research, you can make an informed decision on the utility bills that best meet your budget and needs.
Transpiration
When relocating to Kentucky, transportation is an important factor to consider. Depending on the distance required, families may opt to drive a car, rent a moving truck, or hire professional movers. Those with long-distance moves have more options, such as flying or taking the bus or train.
Residents may also opt for more active transportation, such as biking or walking, especially those who live in cities with good footpaths and bike lanes. Commuters may even use carpooling services to reduce their carbon footprint and travel costs. For those who do not have a personal vehicle, the train and bus networks in Kentucky provide an affordable means of transportation.
Employment Opportunities in Kentucky
Kentucky offers a wide variety of employment opportunities. It has a diverse economy, with business and industry sectors ranging from global corporations to small businesses and innovative start-ups. The state is home to many internationally recognized companies and is an attractive area for business and job growth.
Depending on where an individual chooses to move in the state, they can enjoy careers in automotive, healthcare, retail, technology, and many other industries. Job seekers will enjoy the state's incentives and resources, such as the Kentucky Career Center Network. With its diverse economy and great career opportunities, Kentucky is an attractive choice for those looking to move.
Educational Opportunities in Kentucky
With its unique blend of city and rural life, Kentucky offers educational opportunities for all ages and interests. From public schools to universities and private schools, Kentucky has a wealth of education choices. Students can take advantage of many local, state, and regional outlets for higher learning.
Kentucky also boasts some of the most sought-after community colleges, trade schools, and professional schools in the country. With its low tuition costs and a wide variety of educational programs, Kentucky's educational opportunities offer something for everyone, no matter their background or interests.
Recreational Opportunities in Kentucky
Kentucky is a great place to relocate for work, family, or adventure. Fishing, boating, camping, and hiking are all available in this state, ripe with unique landscapes. Within its borders, the Daniel Boone National Forest is a favorite of outdoor enthusiasts.
Kentucky has various historic sites, such as My Old Kentucky Home State Park and the Wilderness Trail. The state has large metropolitan areas filled with cocktail bars, shops, and restaurants, perfect for a night or weekend out. No matter your fancy, there's a recreational activity to fit your lifestyle when you move to Kentucky.
Requirements for Moving to Kentucky
Prospective residents must have a valid proof of U.S. citizenship as well as a Social Security number. Applicants must provide recent financial statements, documents to prove their residency, and a current driver's license or acceptable form of identification.
Furthermore, any necessary applications should be filled out and submitted to the nearest county clerk. Taxes should also be paid on all items being moved. Those relocating to Kentucky should be aware of any city or county ordinances relating to occupancy restrictions and the type of housing available.
Keep Yourself Informed Before Moving to Kentucky
Moving to Kentucky is an experience that most people find both exciting and rewarding. From an endless list of activities to taking part in plenty of beautiful sights and necessary resources, the complete guide to moving to Kentucky offers a comprehensive overview of everything you would need to know. Start planning your move today and discover why so many people call Kentucky home.
Did you find this article helpful? Check out the rest of our blogs!