Must-Have Designer Dresses for the Fashion-Forward Woman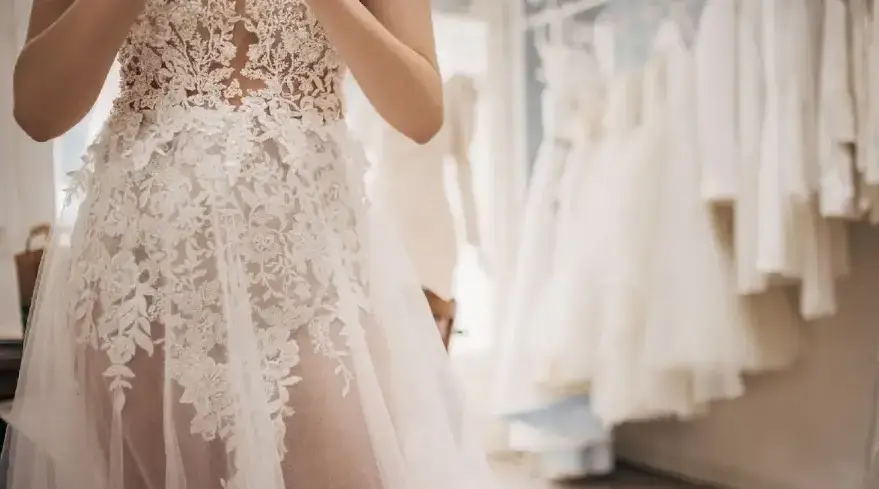 Whether you're posing for Instagram or attending a spring wedding, a designer dress delivers head-turning style. A must-have is worth the investment, including the classic little black dress and power suit.
For daytime events, look for versatile midi silhouettes such as this Self-Portrait dress with scalloped-ruffle detailing in a romantic blue shade. Pair with dainty sandals and a top-handle bag for a luxe effect.
A-Line Dress
The quintessential dress silhouette for a fashion-forward woman, the A-line is fitted at the bodice and gradually flares to the hemline. The A-line dress was refined by his successor to its basic form that is still a staple for every wardrobe.
A-line dresses are fabulous for various body shapes and sizes as they emphasize the waistline and balance the hips and thighs. While they work well for apple and pear-shaped women, they also flatter those with a slim figure and can enhance an hourglass shape.
Choosing an A-line dress in a suitable fabric is essential. In warmer weather, lightweight and breathable fabric like linen or cotton can keep you cool and comfortable while still looking stylish. In colder weather, you can opt for a heavier material like wool or tweed to keep you warm and toasty.
If you wish to refresh your wardrobe, experiment with designer dresses, bold prints, and colors. While sheath dresses are usually associated with solid colors, you can add a touch of drama to your look with a floral print A-line dress or go for classic patterns such as houndstooth or polka dots.
Ruffle Dress
Ruffle dresses can be sexy, romantic, or casual. It all depends on the fabric and where the ruffles are placed. This frothed tulle dress has a playful, feminine feel, but it also has an adorably sexy silhouette thanks to the asymmetrical neckline and double-ruffled trim. Add a pair of gold heels and cute accessories to dress it up.
If you want something that feels better romantic but still has a touch of sexiness, try this floral print midi dress. It has a very flattering silhouette and a lot of detail, from the lantern sleeves to the tiered skirt and gridded organza. Put on drop earrings and a velvet waist belt to frame the dress for a more sophisticated look.
Another way to dress up a ruffle dress is to layer it with a blazer. For a night out, throw some statement earrings and heels, and you're ready to turn heads. This polka-dot blue dress is easy to wear year-round. In the summer, pair it with strappy sandals and a denim jacket. In the fall and winter, you can wear it with pumps, a blazer, or a trench coat, depending on the weather. It's an excellent option for work or an evening out with the girls. It is acceptable attire for a wedding or other formal event.
Maxi Dress
A maxi dress is a fantastic wardrobe essential because it can be worn in many ways for various events. It can be long and floaty for a boho look or have sleeves for a more conservative style. Maxi dresses can also be printed or solid, depending on your preferences. When shopping for a maxi dress, make sure it will be flattering on you and fit your body type. This is important because some maxi dresses can make you look larger than you are.
To avoid this, choose a maxi dress fitted on the shoulders and torso but looser around the hips. Additionally, pay attention to the length of your maxi dress – it should not be too short or too long. You may want to wear it with small heels or flats, depending on the occasion. If you wear it with heels, it is best to have a longer dress to balance the shoes.
Maxi gowns are a fantastic choice for the summer since they can be worn in the heat without showing too much skin. They are also very comfortable, mainly made from a light material. In addition, they can be paired with accessories to create a fashionable outfit for any occasion.
White Summer Dress
White summer dresses are a closet essential that'll never go out of style. From casual white beach dresses to long summer evening gowns, the color evokes the season's relaxed mood with a crispness that's cool, calm, and collected.
Whether you want to hold an event or look polished for the day, white dresses make the perfect blank canvas for your accessories. Dress with a cute structured crossbody bag to keep your look from boho, and match it with a chic pair of heels for a night out.
Enhance your ensemble's drama with a lace-adorned dress for more formal affairs. Label Frame's slinky satin slip is a head-turner that calls for stilettos and a statement necklace. Strapless column maxi dresses effortlessly fuse minimal elegance with the high-impact appeal. Lastly paneled silk-twill midi is a classic choice for bridal showers and weddings.
Nothing says summer vacation like a white midi dress, and a selection of these must-have designer pieces includes everything you need for your next tropical getaway. From romantic floral embroidery to beachy lace, they carry white vacation dresses for every type of travel. Pair long white summer dresses with comfy slides and a wide-brimmed sunhat for a laidback lunch on the beach, or wear a short summer white lace dress to a poolside party.