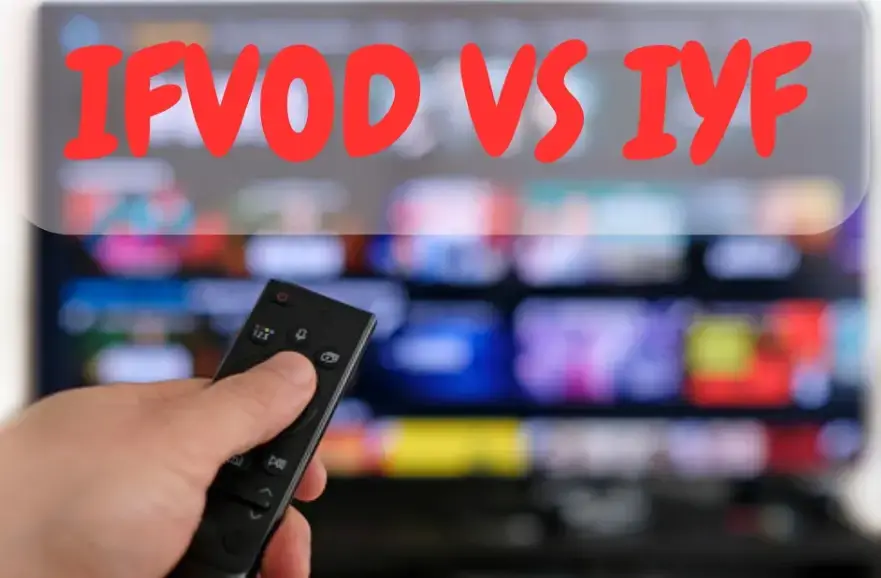 Asian dramas, especially from China, Korea and Japan, are getting popular in the entire world. People like these dramas for their unique and exotic storylines. People find these stories interesting and touching. In Europe, there are only a few sources where you can watch these dramas and movies.
There are a few websites that have a decent amount of movies with great quality. Most of these websites rarely have the latest movies and dramas, and fans do not like them. In this article, we will discuss IYF TV. It is a website with a number of the latest movies, dramas and documentaries from Asia.
What is IYF TV?
IYF TV Is an Asian video streaming website with a large number of the latest drama, movies and documentaries. Although it is a new website, it has a variety of shows with great quality.
There are more than 10,000+ dramas, 10,000+ movies, 3000+ animated movies and 1300+ documentaries. This website is on the top when it comes to watching the latest and high-quality Asian content.
Modes of IYF TV
IYF TV has two modes. One is free mode, and the second is premium mode. Both modes have their own advantages or disadvantages. Let's discuss some.
Free Mode
| | |
| --- | --- |
| Advantages | Disadvantages |
| Free of cost | Annoying Ads |
| Do not have to make an account | Low Video Quality |
| No need to share personal information | Can't Download |
Premium Mode
| | |
| --- | --- |
| Advantages | Disadvantages |
| No Annoying ads | Not Free |
| High quality Video | Need to make an account |
| Easy to Download | Have to share personal and financial information. |
| Make a request if you want to watch a movie that is not available and the website will get it for you. | |
IYF TV provides the following premium packages that one can purchase according to their needs.
Gold VIP: In 15 Euros for 30 days.
Gold VIP: In 69 Euros for 180 days.
Extreme VIP: In 119 Euros for one year.
How to Find Your Favorite Shows on IYF TV?
IYF TV is a website with a complete navigation system. It has dramas, movies, documentaries, game videos, news, educational videos, technology videos, fashion videos, music videos and everyday life videos.
All of these videos are categorised according to genres. Each category has subcategories that help in finding exactly what you want. Following is the list of genres:
1. Movies
In this category, you can find comedy, action, romance, fantasy, crime, science, classic, dance, suspense, animation, war, adventure, plot, thrill, fear and homosexuality.
2. TV Dramas
In this category, you can find idol, romance, love, military, history, ancient costume, fantasy, spy way, city, martial Art, crime, youth, Science fiction, youth, suspense, myth, palace, gangster, action, plot, river and lakes, family war, homosexual and skits.
3. Variety Show
In this category, you will find reality shows, network synthesis, drafts, talk shows, sports, emotions, interviews, funny, parties and others.
4. Cartoon
This category has fighting, blood, aircraft, magic, fiction, sports, girl, warfare, campus, love, advantages, danmei, theatrical, supernatural, cure, instant noodles, pass-through, hilarious reasoning and others.
5. Physical Education
This category has Olympics, comprehensive, basketball and football.
6. Documentary
This category has culture, military, decrypt, Technology, history, exploration, figure, nature and others.
7. Game
This main category has gaming videos, online games, stand-alone and mobile games.
8. News
In this category, you will find news videos that include international videos, China News, Chinese Information, Finance and military news.
9. Life
This category has videos of everyday life, funny, food, animals, wonderful flowers, daily travel, knowledge, marriage, constellation and catching the sea.
10. Music
This category has music videos and information, MV, self-made, song, dance and on-site.
11. Fashion
This category represents all videos about fashion on IYF TV, and its subcategories include makeup, show, photo, fitness and outfit.
12. Technology
This category includes cars, digital, cell phones, arms and computers.
Other Methods of IYF TV Navigation
1. Region
The region shows where a drama or movie was made. Every drama and movie has its own region (origin) attached. If you want to watch something from a specific region or country, then select the region, and you will get all the movies and dramas from that region.
IYF TV has the following regions:
Mainland or Chinsa
Hong Kong
Japan
Taiwan
South Korea
America and Europe
UK
Thailand
Other
2. Language
When it comes to movies or dramas, language is an important aspect. If you cannot understand the language in the movie, you cannot enjoy it. IYF TV provides navigate-based languages. Just select the language you understand, and it will show you all the movies and dramas in that language.
IYF TV has the following language categories:
Cantonese
English
Japanese
Spanish
French
Italian
Thai
Other
3. Year
IYF TV categories all the movies, dramas and documentaries based on their release date. It is important for those who want to watch dramas and movies from a certain time period. IYF TV has the following time categories:
Last year
Earlier
90's
80's
4. Quality
All the movies, dramas and documentaries on IYF TV do not have the same video quality. Some have higher video quality, and some have low video quality. IYF TV provides you with this feature so you can watch videos with a specific quality.
IYF TV has the following video quality:
5. Status
This feature represents the current status of TV dramas or series. There are only two options for completed or ongoing dramas:
How to watch movies on IYF TV?
You can easily watch any drama or movie on IYF TV without any twist and turn. Just follow these simple and easy steps:
Go to www.iyf.tv.
Search for any drama or movie that you want to watch. With the site's efficient navigation system, you can easily find any video.
Once you find that video you like, click on it, and the video will start on a separate page.
How to download movies from IYF TV?
Downloading dramas and movies on IYF TV is very easy and simple.
Premium Mode
Search for the movies that you want to download.
It will start playing on a separate page. You will see a download button alongside thumbs up, thumbs down and share button.
Click on the download button, and your movies will start downloading immediately.
Free Mode
IYF TV does not allow you to download movies or dramas in free mode. But if you still want to download any movies, we recommend you Internet download manager. To do that, follow these simple steps:
Download and install any internet download manager on your computer.
Allow its extension in the settings.
Now, go to IYF TV and search for any movies that you want to download.
Click on the movie, and it will start playing on a separate page.
The Internet download manager will give you a floating download option on the top of the video, and click on it.
After that, set the download destination and click on Start Download. Your video will start to download.
Is IYF TV safe?
To provide any movie free of cost, it is important to buy rights from the original owner of the film. IYF TV is an illegal website that provides all Asian movies for free. It is impossible to provide 20,000+ movies free of cost.
IYF TV illegally copies all the movies without the original owner's consent. So, it is an illegal and pirated website. Any other websites also provide free movies but with poor video quality.
Is IYF TV safe?
IYF TV is an illegal website, and such websites are dangerous in many ways. Following are some dangers that you can face:
1. Ads
In free mode, you have to deal with so many annoying ads and ads on illegal websites are more than annoying. IYF TV provides suspicious ad networks because safe networks do not work with such illegal websites. These ads also spread viruses.
2. Financial Information
To activate a premium account on IYF TV, you have to provide your personal and financial information. IYF TV is a young website which means its domain has been registered for just six months. There is no scam report yet, but it is still difficult to trust.
3. Legal issues
As we know, IYF TV is a pirated website and is banned in many countries. If your country has strict laws, then you can be punished for using such websites and can get in serious trouble. You can get fined or jailed if unlucky.
How to stay safe while using IYF TV?
IYF TV is dangerous, and there is no way to use it safely. But if you take some precautions, you can stay safe. Just keep the following things in mind:
Use an ad-blocker. It will help you to remove ads from the websites.
Try not to touch any ads.
Do not use premium mode. But if you really want to purchase any package, use a spare card with a minimum amount.
Use VPN because it will help you stay anonymous. No one will be able to find you even if IYF TV is banned in your area.
Final Remarks
IYF TV is the best option for you if you are a fan of Chinese drama. It is better to use free mode in order to get safe. Do not share your personal and financial information. Follow safety precautions while using this website.
Did you find this article helpful? Check out the rest of our blog for more!