How Does Invisalign Work?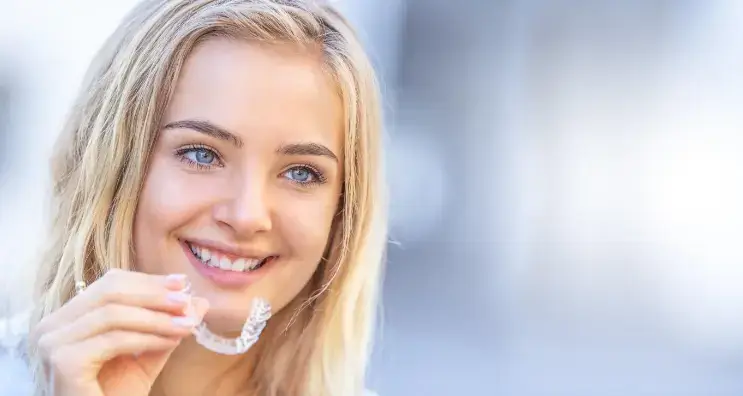 The decision to straighten your teeth can be a big one. You'll need to decide whether you'd rather opt for typical metal braces or an alternative like Invisalign.
How does Invisalign work? They are a treatment made for teens and adults rather than kids or adolescents. You can choose to straighten your teeth without anyone else knowing about it.
Ready to learn more? Keep reading.
Overview of Invisalign Technologies
Invisalign is an orthodontic treatment procedure that uses a series of clear aligners made of a thin, transparent plastic material. Each aligner differs slightly from the last, progressing the teeth into the desired position as the patient moves from one aligner to the next.
The aligners are worn for two weeks, then switched to the next one in the sequence. With each succeeding aligner, the patient's teeth gradually move to the proper position. Invisalign is an aesthetically efficient solution to realigning teeth for a better smile.
Exploring the Benefits of Invisalign
Invisalign is an excellent option for people who want to improve their smile without the discomfort of traditional metal braces. It is nearly invisible, comfortable to wear, and does not require metal wires and brackets, which can be painful and uncomfortable.
In addition, aligners are removable. It is easier to brush and floss teeth and to eat and drink.
Additionally, the innovative software lets patients see a virtual representation of their new smile before beginning treatment. With its comfortable fit and ability to create quick results, Invisalign is an excellent option for anyone looking for a beautiful, confident smile.
What to Expect in Getting Invisalign
First, your doctor will take a digital impression of your teeth with an iTero scanner and create a treatment plan specifically for you. To create your aligners, the Invisalign laboratory will use the treatment plan to design a series of custom-made aligners. Then, the aligners are sent to your doctor who will provide you with your first set of aligners.
Throughout treatment, you will wear each custom-made aligner for two weeks, replacing them with the next in the series, until the desired results are achieved.
Addressing the Cost of Invisalign
The cost of Invisalign can be hefty. But with the right research and planning, individuals can find ways to address the cost.
The average cost is typically around $4,500. This cost can range from $3,500 to $7000, depending on the teeth alignment, duration of treatment, and other factors.
One of the best ways is to check with your insurance provider to see if they cover any portion of the cost. Additionally, some orthodontists may offer payment plans or discounts for cash payments.
It is important to search for the "top dentist in my area" and compare their rates, speak openly with them about costs, and research their credentials.
Lastly, if you take advantage of any special promotions offered by the orthodontist, you may get a discounted rate.
Learn How Does Invisalign Work and the Benefits It Offers
Invisalign clear aligners can help straighten your teeth without the metal brackets of traditional braces. The aligners move your teeth in small incremental steps from the inside out until your smile is perfect.
To learn more about how does Invisalign work and how it can change your smile, contact your orthodontist today.
Whatever you need, we're here to help, so check out our blog today!