Escape to Paradise – A Guide to the Best Resorts in the Cayman Islands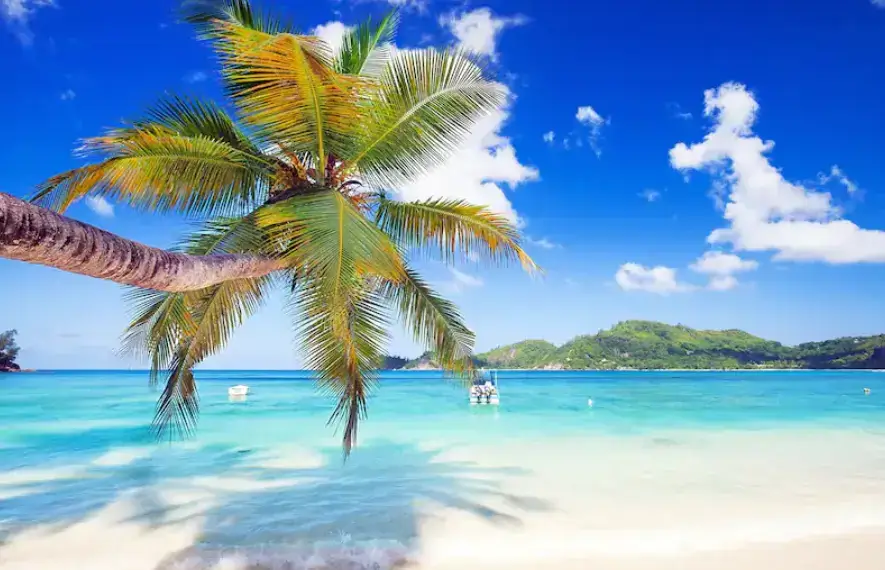 With pristine white-sand beaches and impossibly blue water, the Cayman Islands are an idyllic Caribbean escape. Discover the best hotels and resorts across Grand Cayman, Little Cayman, and Cayman Brac.
Sip a famous Mudslide cocktail, slurp chewy conch stew, and swoon over-indulgent Caribbean lobster. The islands' cuisine is a Caribbean blend of Jamaican, Spanish, and European influences.
Seven Mile Beach
Seven Mile Beach is a Caribbean dream known worldwide for its pristine white sand and sparkling blue water. This iconic beach offers visitors an opportunity to relax with their feet in the sand and indulge in various marine activities, restaurants, bars, and shopping.
Top-rated resorts in the Cayman Islands offer guests several accommodation options on the famed shoreline. If you are seeking a more secluded experience, check out the eastern end of Grand Cayman, where there are fewer visitors.
Travelers exploring the island can also venture on a day trip to Stingray City, Rum Point, or Pedro St. James National Historic Site. If you want to experience some of everything, head to Camana Bay, a beachfront town with world-class shopping and restaurants.
Rum Point
Located near the beach and activities, Escape to Paradise is perfect for families. It features two pools, tennis courts, beach volleyball, and concierge service. It is far from Stingray City, the Queen Elizabeth Botanical Park, and Mastic Trail. It is also close to great restaurants like Black Pelican, John's Drive-in, Capt'n Franks, and Hurricane Mo's.
The island's North Side is home to Rum Point, a sliver of paradise that got its name from rum barrels that washed up from floundering ships. This tranquil peninsula offers soft, pristine sand and shallow waters shaded by tall Casuarina trees. It's the ideal spot for lounging, especially in one of the aptly-placed hammocks.
Rum Point's main draw is a ridiculously photogenic pier, its weathered planks cutting a striking figure against the tranquil turquoise backdrop. It's the perfect place to relax with a drink, watch the sunset, and, of course, people-watching. It's almost a Caribbean cliché to sway in the striped hammocks while sipping on a Mudslide and soaking up a Cayman Islands sunset.
Stingray City
Visit Stingray City, one of Grand Cayman's major attractions. Numerous Southern Atlantic stingrays reside on this undeveloped offshore sandbar in North Sound.
These rays are friendly and used to being around humans, so you can swim alongside them or watch from the boat.
You can see this once-in-a-lifetime experience on a group tour or a private charter. The charter is more expensive but allows you to explore independently without waiting for others.
The Cayman Islands are a classy and exotic resort destination with everything you could want from a Caribbean getaway. From the pristine beaches and top-notch diving spots to the mouthwatering cuisine, this is a place where you will find something for everyone. You can expect to enjoy fresh seafood and cuisine influenced by Jamaica, Trinidad, and other Caribbean destinations in this region, which is known as the gastronomic capital of the area. This contains delectable regional specialties like turtle stew, conch fritters, and fried red snapper.
Camana Bay
If you want to be close to the renowned Seven Mile Beach, Camana Bay is where it's at. This lovely waterfront town offers so much to do and is a short walk from the famous crescent of sand. Climb the 75-foot Observation Tower, watch a movie at the Camana Bay Cinema, or visit the Visitor Centre. Spend a day shopping, relaxing, or soaking in the sun by the water. The weekly Farmers & Artisans Market in Camana Bay is a great place to pick up some island-grown produce and homemade jams or jellies.
With state-of-the-art resorts, delicious cuisine, technicolor sunsets, and great outdoor and aquatic adventure, a Caribbean vacation to the Cayman Islands will delight all travelers. The three small islands of Grand Cayman, Little Cayman, and Cayman Brac are a paradise of clear waters, breathtaking beaches, and world-class dining.
Little Cayman
Located just ten miles long and one mile wide, Little Cayman is the archetypal Caribbean island dream. Here in this secluded jewel, you'll find soft white sand and turquoise waters surrounded by magnificent coral walls that will inspire your sense of adventure.
Little Cayman, the smallest and least crowded of the three Cayman Islands, is the best option for those looking for peace. Tourists wishing to disconnect from the world can experience next-level solitude in this tiny treasure home to only 170 people.
Little Cayman is renowned as a top diving destination due to its incredible visibility and dramatic wall systems. Snorkellers, kayakers, and sailors will appreciate the new marine life found all over the island.
While Grand Cayman is home to many all-inclusive family resorts, Little Cayman is the best place for families looking for a more boutique experience. Look for hotels and private residences with onsite family amenities that will keep the kiddos happy while you explore the incredible underwater world of the Cayman Islands.