Discover the Art of Cooking in Top Recreational Classes in NYC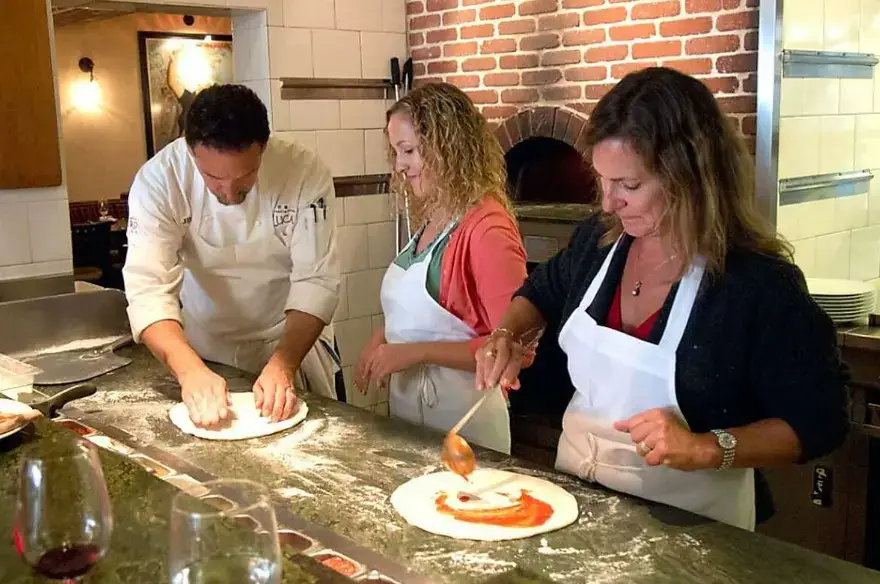 Put on an apron and learn to master culinary techniques in NYC's top recreational cooking classes. Whether you're an experienced chef or a beginner, there's something to suit your interest.
Knife Skills
Knife skills are one of the most critical aspects of learning to cook. The ability to slice, dice, and efficiently shred ingredients reduces prep time, makes for a more uniformly cooked dish, and is critical to kitchen safety. Proper knife handling technique also helps prevent injuries, as it limits the force you need to exert on a sharp blade.
Chefs and home cooks alike should practice the basics of each cut so they can use their knives more effectively. Using the correct tool for each task—from a cleaver to a paring knife—and understanding which cuts are most appropriate for certain ingredients (i.e., julienne for carrots, brunoise for potatoes) can help you save time and achieve a more visually appealing result.
It's also essential to keep your knives sharp to work faster and more accurately. Dull knives require more pressure to cut through food, and a single slip can result in injury. Ensure your knives are always sharp by visiting a local grocery or kitchenware store for professional knife sharpening services.
Whether a novice or an experienced cook, taking recreational cooking classes in NYC is a fun and educational way to meet people, learn new techniques, and explore different cuisines. With various options available in NYC, finding a class that fits your interests is easy.
Pasta Making
Pasta making is a fun and rewarding skill to master. Unlike baked goods such as muffins or cakes, pasta dough must be made firm enough to stand up to the boiling process and not congeal into a mush of starch while still turning out "al dente" (firm to the bite) when served. To do this, adding the right amount of water to the flour and mixing it thoroughly until it becomes a cohesive ball of dough is crucial.
Once the dough is formed, it is rolled and shaped into its final form before drying. It is often laid over a damp clean tea towel to prevent the dough from drying too quickly. Once a dough is shaped, it should be kneaded to remove air bubbles and make it more elastic. It is kneaded until the dough feels smooth and soft, with no lumps or bumps visible.
Plenty of opportunities exist for the more adventurous cooks to make fresh pasta from scratch. Classes are also available to prepare various cuisines, cocktail-making, and wine-tasting. The institute offers two to three-hour classes suitable for novices and experienced chefs. Classes include cooking a hearty boeuf bourguignon for two or making Thai favorites from scratch.
Bread Making
At a basic level, bread baking is pretty straightforward. Four ingredients are combined (flour, water, yeast, and salt) to create a dough that is kneaded and left to rise before it's baked in an oven. But there's a lot more going on at the molecular level, including how yeast and friendly bacteria convert starches into sugars that give bread its characteristic chewy texture and delicious flavor.
Whether you're a total beginner inspired by hit baking shows or a pastry wizard eager to learn new techniques, bread-making is a rewarding hobby that can improve your daily life in many ways. It's a healthy, productive way to spend your free time and helps you meet new people who share your passion for cooking.
Baking and pastry classes are a great way to connect with like-minded individuals and learn new skills to benefit you and those around you. The skills you learn can be applied to your work or personal life as you create treats that impress you.
In addition to learning the art of baking, you can make a difference in your community by helping support local bakers and food producers.
Chocolate Making
Whether chowing down on a silky chocolate bar or crafting moreish truffles, it's important to know how to work with this delicious ingredient. Besides being an essential skill, working with chocolate is a fun hobby that stimulates the senses more than opening a packaged treat ever could. From the aroma of all the fine ingredients to the sight of luxuriously glossy melted chocolate, the chocolate craft is truly a sensory experience.
Getting your hands dirty with this tempting material is also a great way to unwind and get creative with friends and family. If you're looking for unique bachelorette party ideas or a fun date night activity, chocolate-making classes are the perfect option.
Chocolate is a luscious food that most people don't understand how it's made. It requires a crop from faraway countries and expensive equipment you won't find at your local kitchen supply store. This book traces the cocoa bean's journey from its humble beginnings to the artisan chocolate bars we love to consume. It also helps you choose the best chocolate for your palate and how to pair it with other foods. Its chapters are organized geographically and showcase a chocolate hero in each area, along with a map and links to transport supplier websites and other local foodie points of interest. It is a must-read for chocolate lovers everywhere.