Comprehensive Guide to Starting a Private Label Wine Business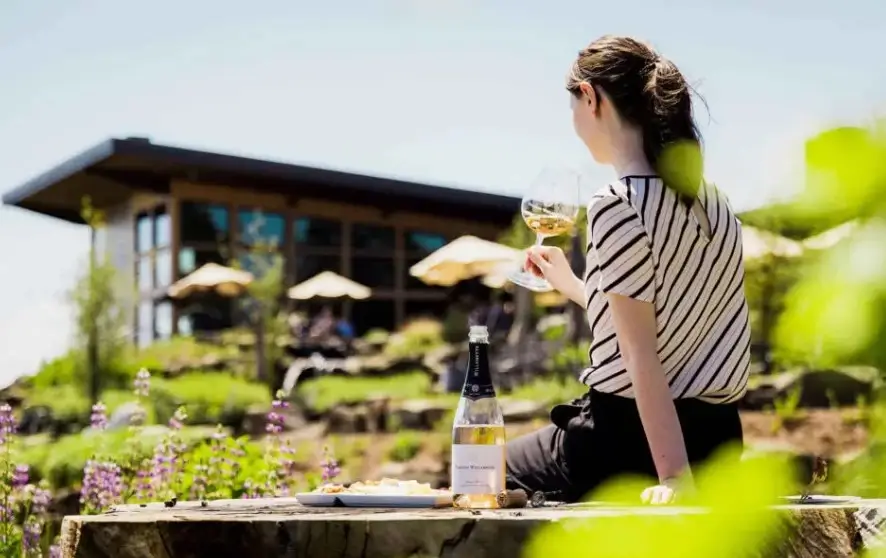 The taste and smell of fine wine can be heavenly, but owning a wine business is not all sweet. It can be challenging. However, if well planned, it is one of the most fantastic ventures anyone can explore.
You do not necessarily have to own a vineyard to start a private-label wine business. Partnering with wineries to source the wine while you bottle it under your labels is possible.
The global wine market was worth $340 billion in 2021 and is projected to increase to $456 billion by 2028. Most of this revenue was generated in the United States. Over 960 million gallons of wine were consumed in the United States alone in 2022.
This is why the private-label wine business is a viable venture, especially for companies based in the US.
What is a private-label wine business?
A private-label wine business allows you to package wine produced by a winery in your branded bottles. To a more considerable extent, you decide on the type of wine you want the winery to make, and you will have exclusive access to the production.
This can be an edge in a competitive market. Imagine being the sole seller of a specific wine taste in the U.S. even though you do not own a vineyard.
White labeling is an alternative to the private label strategy. White label wine business means a winery will produce a specific wine and sell it to different retailers who can brand it under their label.
The major drawback of this model is that numerous brands can be out there with wine tasting like yours. It does not offer a clear competitive edge.
Advantages of private label wine business model
Private label wine business is e-commerce friendly as it affords you enough time to attend to other aspects of the company as you are not handling the manufacturing.
Below are some advantages of the private label wine business:
Low startup cost
Buying wine production machines and employing workers can be expensive and unaffordable for many startups.
Contracting a winery will significantly reduce this cost.
Quality control
You have control over the winemaking process. You will be able to dictate the kind of taste you want for your brand and business plan. It is also easier for private-label wine sellers to adjust their quality in response to customers' reviews and pricing.
Marketing control
A private-label wine business is not a franchise. You can decide the marketing and campaign strategy best suits your brand.
Exclusivity
It gives you exclusivity and separates you from competitors, including the big brands. Fine wine is always in demand, depending on your competence, and people are usually ready to pay a premium price for exclusive products.
Higher profit margin
Outsourcing your winemaking will reduce your overhead cost and presents a higher profit margin.
How to start a private label wine business
The fact that you are going the private label route to launch your wine business does not make it any easier. Consumers may treat your brand as a newbie; therefore, you must be able to convince them to try your product.
Understand the different wine market segmentation
Understanding the different wine market segmentation is essential to know which demography to target.
There are three major segmentation of the wine market:
Still wine: It has no addition of carbon dioxide. This category of wine is processed using natural alcoholic fermentation. It is generally regarded as a non-sparkling table wine consumed by people who prefer traditional wines.
Sparkling wine: It is made with the addition of carbon dioxide and is mostly made in Italy and France. Sparkling wine is usually purchased by people in preparation for an elaborate celebration. A famous example is champagne.
Fortified wine: It contains more alcohol than usual. Some producers may even add cannabis. A popular example of fortified wine is Martini.
Create a name, logo, and packaging
Once you have decided on the market to target, the next is to determine how to make your product appeal to buyers—this start with creating a name for your brand. Make sure the name is available and not yet trademarked.
You will also need to design a logo and packaging for the wine bottle. There are online tools you can use for this, and you may hire freelancers to handle it.
Navigate licensing, permits, and taxes
First, you must register your business entity and comply with local and state laws. The winemaking industry is regulated; therefore, you will need to obtain the required licenses and permits to commence operation.
You will also need to understand the tax law in your state and areas of operation. These can be complex to handle on your own, so getting Winery Accounting Services is usually recommended. This prevents you from violating any law and helps to keep your business in good shape.
Get funding
There are different ways to fund a wine business. You can use your savings, raise funds from friends and family, or pitch your idea to investors.
You may also consider partnering with your friend or colleague with similar interests.
Leverage digital marketing
Since you might have a small budget for your marketing and campaign, digital marketing can be launched at a low cost.
Leverage social media by sharing news and pictures of the wine products online. You should also create a website and social media presence for your brand so that people can always order from the comfort of their homes.