Clevo NH70 Laptop Review: Specs And Features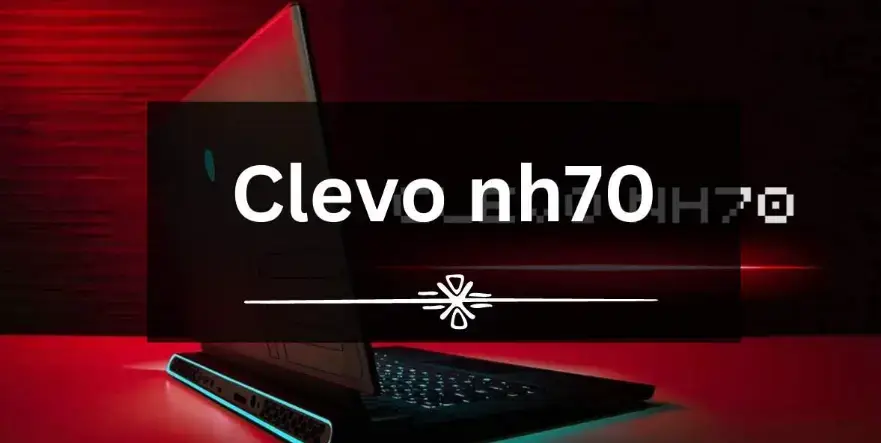 The Clevo NH70 laptop is a remarkable device that combines power, versatility, and cutting-edge technology in a sleek and portable package. Built with performance in mind, this laptop is specially designed for professionals, gamers, and content creators alike. With its impressive specifications and robust features, the Clevo NH70 is certainly a force to be reckoned with in the world of laptops.
Specifications
Before discussing the detailed features of the Clevo NH70, let's take a look at its key specifications:
| Specifications | Varies depending on the configuration |
| --- | --- |
| Display | 17.3-inch Full HD IPS Display |
| Processor | Intel Core i7-11th Gen Processor |
| Graphics | NVIDIA GeForce RTX Series Graphics |
| Memory | Up to 32GB DDR4 RAM |
| Storage | Up to 1TB SSD |
| Ports and Connectivity | USB 3.2, HDMI, DisplayPort, Ethernet |
| Battery Life | Up to 8 hours |
| Touchpad and Keyboard | Precision Touchpad, Backlit Keyboard |
| Sound Quality | High-Definition Audio |
| Price | Varies depending on configuration |
| Warranty | Standard manufacturer warranty |
Features
The Clevo nh70 laptop boasts unique characteristics that set it apart from the competitors. This laptop has various distinguishing features, which are detailed below:
Memory and SSD Drive 
The Clevo NH70 offers impressive memory options, allowing users to multitask seamlessly. With support for up to 32GB of DDR4 RAM, you can effortlessly handle resource-intensive tasks such as video editing and gaming. Additionally, the inclusion of a high-speed SSD drive, with capacities up to 1TB, ensures fast boot times and quick access to your files, resulting in a smooth computing experience.
Display 
The laptop features a stunning 17.3-inch Full HD IPS display, providing vibrant colors, sharp details, and wide viewing angles. Whether you're working on intricate design projects or immersing yourself in the latest games, the Clevo NH70's display delivers an exceptional visual experience.
Ports and Connectivity
Equipped with a comprehensive range of ports and connectivity options, the Clevo NH70 makes it easy to connect and expand your setup. With USB 3.2, HDMI, and DisplayPort, you can effortlessly connect external devices, monitors, and peripherals. The inclusion of Ethernet ensures a stable and reliable internet connection, perfect for online gaming and content streaming.
GPU and CPU
The Clevo NH70 comes with powerful NVIDIA GeForce RTX Series graphics, offering a significant boost in performance for demanding tasks like gaming and video editing. Coupled with an Intel Core i7-11th Gen processor, this laptop delivers excellent processing power, allowing you to tackle resource-hungry applications with ease.
Battery Life
The Clevo NH70 boasts a long-lasting battery that can keep up with your productivity needs. With up to 8 hours of battery life, you can work, game, or stream on the go without constantly worrying about finding a power outlet.
Touchpad and Keyboard
The precision touchpad of the Clevo NH70 ensures smooth and accurate cursor control, enhancing your productivity. The backlit keyboard not only adds a stylish touch but also provides visibility in low-light environments, allowing you to work or play comfortably anytime, anywhere.
Sound Quality
The Clevo NH70 delivers an immersive audio experience with its high-definition audio system. Whether you're watching movies, playing games, or listening to music, you can expect rich and clear sound quality, thanks to the built-in speakers.
Price 
The Clevo NH70 laptop is competitively priced, starting at approximately $1,199 USD. It offers great value considering its high-performance specifications. The exact price may vary based on configuration and retailer.
Warranty
The Clevo NH70 laptop comes with a one-year limited warranty as well as an extended warranty. The extended warranty provides two years of parts and labor coverage as well as accidental damage protection. It's advisable to check with authorized retailers or the Clevo website for the most up-to-date pricing information.
Conclusion
In conclusion, the Clevo NH70 laptop is a powerhouse device that combines performance, versatility, and cutting-edge technology. Whether you're a professional, a gamer, or a content creator, this laptop offers the necessary features to meet your computing needs. With its impressive memory options, speedy SSD drive, vibrant display, extensive connectivity, powerful GPU and CPU, long battery life, comfortable touchpad and keyboard, and immersive sound quality, the Clevo NH70 is a solid choice for those seeking a high-performance laptop.
Also Read: What Is HQpotner, And How Does It Work?