Booklet Printing Services – A Comprehensive Guide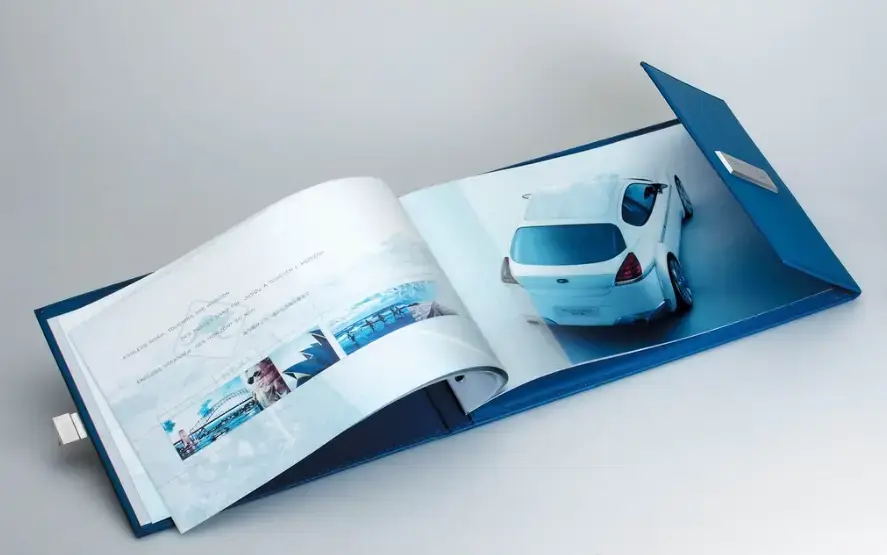 Booklets are great promotional tools to share information on events, products, and services. They make a significant impact in terms of reaching new customers and keeping existing ones updated.
A booklet printing project requires collation, ensuring the pages are printed and assembled correctly. This helps save production time and costs.
Customization
Booklet printing allows you to customize your message to a specific audience. You can highlight your products and services with space to describe them in detail, include a timeline of your company's history, or create an informational booklet that educates consumers about the benefits of your brand. You can also choose between various sizes and binding styles to make your booklets look how you want. Saddle stitch is the most popular, but perfect binding and wire-O binding are also options. Wire-O binding features closed wire loops going through each hole on the inside pages and cover, making it ideal for thicker booklets (16 pages or more).
The quantity of booklets you order significantly affects how much they cost. This is because the number of booklets affects how your printer arranges them on press sheets, influencing their overall price.
Another critical factor in booklet printing pricing is the type of paper you choose. This affects the overall quality and durability of your booklets. You can choose from various finishes, including matte, gloss, and high-gloss UV.
Other factors that affect the cost of booklet printing are the number of pages, the amount of customization you add, and whether you need to include mailing or shipping costs. After indicating your project specifications, you can calculate these costs using our online calculator.
Full-Color Printing
Booklets can be a powerful marketing tool when they're designed properly. They can be used to distribute catalogs of products and services, as educational material, or even as entertaining coffee table books. They can be used to promote events and services and be printed with full digital color to create eye-catching mini lookbooks that will surely get noticed.
Booklet printing can be done in various styles and sizes, from 8 to 80 pages. They can be saddle stitched or stapled, perfect bound, loop bound, or Wire-O bound. The binding style can change the overall appearance of the printed booklet. Saddle stitching and stapling is the most common method of binding. Loop binding is a spiral binding recommended for thicker booklets (more than 16 pages).
The cost of printing your booklet will depend on several different factors. One of the most important factors is the number of booklets you need to print. The more booklets you order, the higher the price will be. This is because the printer must pay for more paper and ink when printing multiple copies simultaneously.
Another factor is the number of colors you want your booklets printed in. This will affect the amount of ink and the price of any special coatings. Finally, the turnaround time you choose will also impact the price of your booklets. This is because the longer the turnaround, the more likely your printer will receive other jobs that can be printed alongside your booklets before cutting, folding, and binding them.
Durability
A high-quality paper stock gives your booklet durability and adds a professional touch. Choose from thick cardstock options, such as ten pt. or 100 lb., or paper stocks in varying weights, from light text to heavy cover. We can also print on coated papers, which makes your colors pop and help photographs and diagrams stand out.
You can choose saddle stitching or perfect binding when ordering your booklets. Saddle-stitched booklets have pages printed on both sides and are stapled together along the spine. This format allows up to 64 pages, including the four front and back covers. We also offer loop-stitch, wire, plastic, and comb binding for booklets that can hold up to 200 pages.
Booklet printing allows you to share your story uniquely. Use it to promote your company's services, feature employee bios, or tell the history of your business. A custom booklet is an easy, affordable way to impress clients and employees.
A well-designed booklet can draw readers in and inspire them to engage. Design a striking cover, including informative graphics, photographs, or illustrations showing your expertise. Then, select a sturdy binding style to ensure your booklet is a keepsake that people will keep on hand for reference.
Personalization
A custom booklet is a great way to professionally present your ideas, products, and services. It's an excellent option for a product catalog, service brochure, employee handbook, and even an event guide. It has ample space to include detailed information and captivating graphics. Plus, it's less likely to get thrown away than a flyer or poster.
Booklet printing can also be personalized with variable data, allowing you to include a unique message for each customer or event attendee. This powerful marketing tool can help you stand out and attract more business.
Plan on an even number of pages for the best results when creating a booklet. This will make the printer's layout easier and will cost less. Some designers add blank pages to compensate for odd page counts, but this wastes paper and money. Bestype technicians can help you optimize your design for even page counts.
If creating a training manual or instruction booklet, consider saddle-stitched binding to keep the pages tightly bound and flat on the spine. This method of printing is affordable and offers a high-quality, durable finish. Alternatively, you can go with spiral binding for an elegant look that is easy to open and close. This type of binding also has a flat spine so that your booklet will easily fit on shelves next to other books and binders.