A Guide to Senior Living Amenities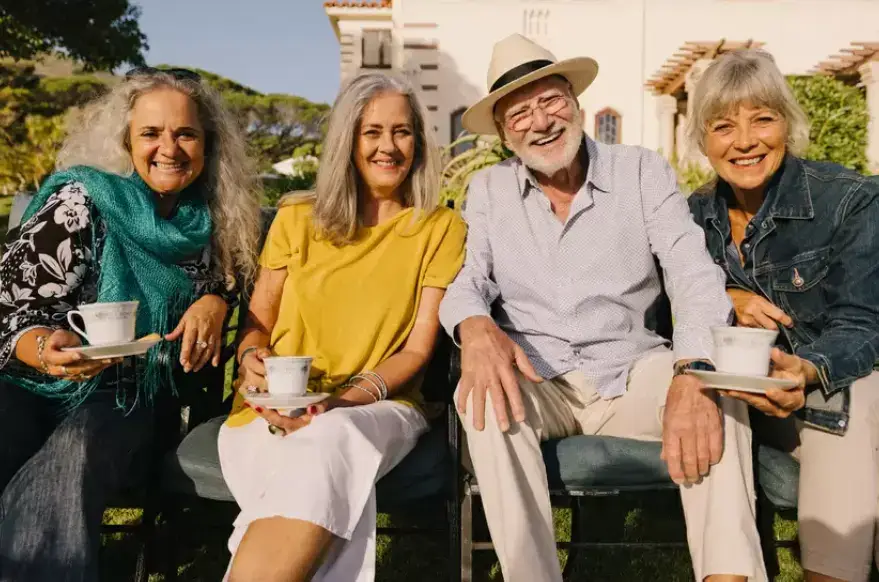 Choosing a senior living community is an important decision for seniors and their families. When touring a community, consider what types of amenities they offer.
For example, if your loved one can't drive, ask how frequently the community rides to doctors' appointments and group social outings. Also, look for the following:
Sense of Community
When exploring senior living communities, look for one that makes you feel welcomed and a part of a larger community. Find out if residents wave to each other when walking the hallways or save a seat at dinner for someone who may need it.
Ask about life plan communities that offer personalized health coaching, programs and opportunities to boost optimism and build resiliency. Also, find out if they have staff and amenities that promote environmental stewardship or offer vegetarian options for people with specific diets.
Consider picking a senior living facility as being comparable to choosing a college. You'll want to ensure the culture and atmosphere of each place you consider feels like home, advises Dr. Hobgood. Schedule multiple tours and attend events to see if you can imagine yourself there.
Fitness Opportunities
Many independent-living communities like Aviva Senior Living have wellness programs, and successful ones boost resident satisfaction. When classes are fun, older adults engage and are more likely to participate consistently.
Fitness is a top priority for health-conscious retirees, and retirement-living communities often go above and beyond to accommodate their needs. This may include clubhouses with state-of-the-art exercise equipment, indoor and outdoor pools, yoga studios, aerobics rooms, and multiple tennis, pickleball and shuffleboard courts.
Incentives such as catchy exercises, class name points systems, and competitions encourage participation. These can also help community staff identify those with physical and cognitive limitations and tailor classes to their needs. In doing so, the community can build a culture of active lifestyle that maximizes engagement and promotes healthy outcomes.
Walking Paths
Walking paths give seniors a sense of freedom and a great opportunity to exercise. They also help to promote natural "feel good" endorphins through the movement of their legs. When touring a senior living community, look for easily accessible walking paths and other outdoor spaces encouraging activity and interaction.
In addition to asking about the cost of living, ask how residents are encouraged to personalize and decorate their apartments. Also, be sure to find out whether pets are allowed and if there are any weight or breed restrictions.
Combine your observations and answers with your gut feeling to make the best choice for your loved one. After all, you want them to have a safe and happy place to call home.
Social Activities
Assisted living retirement communities offer intermediate care and allow residents to enjoy their lives in a community environment. Many offer recreational centers, clubhouses, and event programming for residents. Cookouts in the summer and happy hours are common events.
Other social activities, such as watercolor painting, may include crafts promoting manual dexterity. Men and women comfortable working with needles can also work on a quilting project or make hats, scarves, and lap blankets.
Private musicians are often more than willing to share their talent with a captive audience; even a community choir can brighten the day for residents. Visiting entertainment, like comedians or theater production, can be fun to spend time with friends and family.
Pet Friendly
Many seniors consider their pets more than roommates; they are cherished family members. Caring for a pet gives elderly adults a sense of purpose and keeps them socially engaged. Look for a senior living facility that allows pets if you're looking.
Seniors generally carry their entire lives when moving into an assisted living facility. Feelings of loneliness might result from leaving one's comfortable, equipped house and all the obligations that accompany it.
Many older citizens discover that having a furry pet to connect with helps speed up their adjustment and helps them meet new people. Seniors might meet people in their condition by talking to someone about their day and walking with them.