8 Reasons You Need to Visit Vegas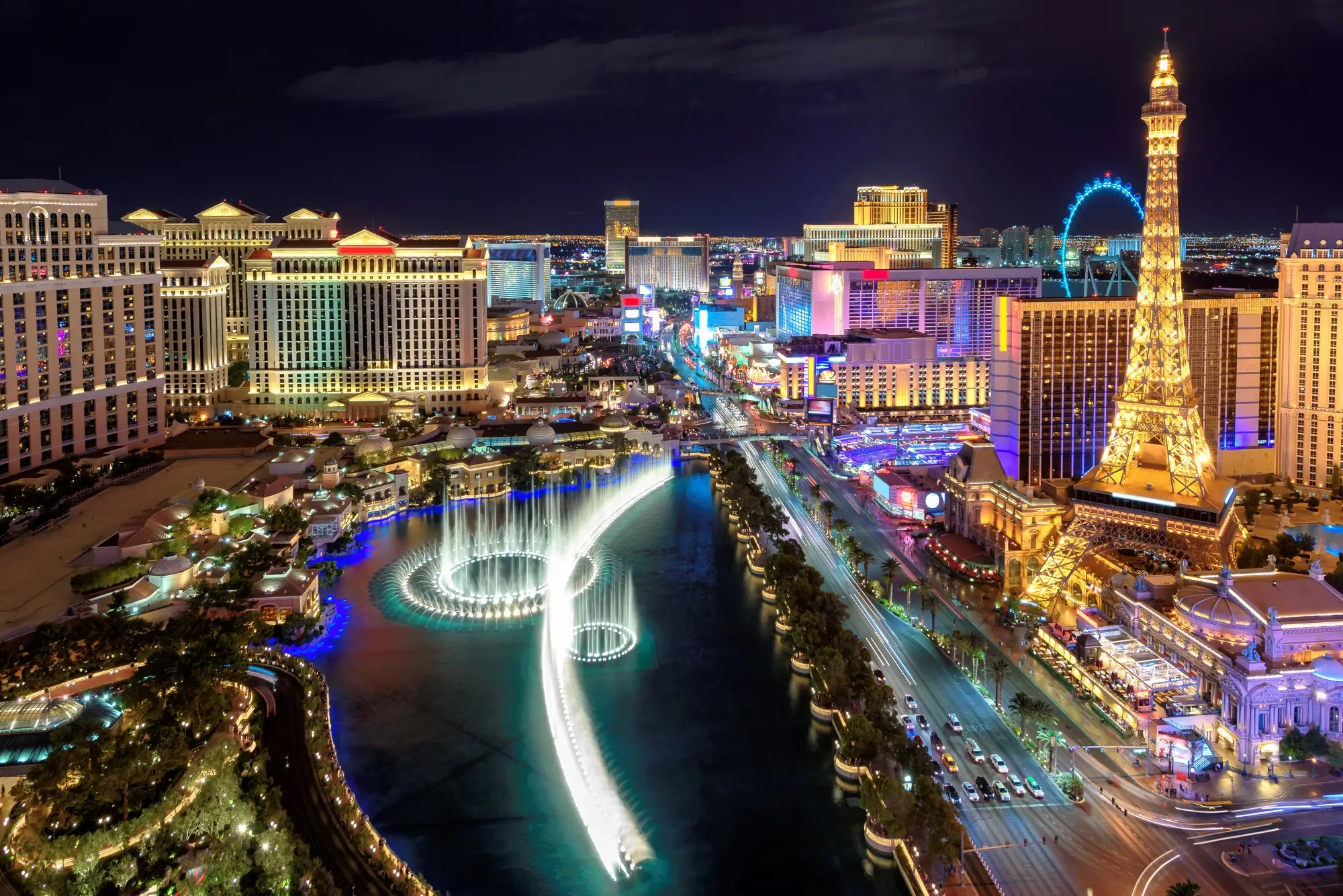 Feeling stuck at home and unsure where to go this winter? How can you make your next vacation fit your budget?
Never fear if you feel down about another bummer vacation planned in another location. We've got the solution: a luxurious, family-friendly getaway in none other than Las Vegas, Nevada–the Entertainment Capital of the World!
Does the last sentence alone not encourage you to visit Vegas? Keep reading to discover why visiting Vegas is the best strategy for an unforgettable winter vacation!
1. Explore a Casino
Whether you're looking to test your luck or observe the action, a Vegas casino has something for everyone. There are slot machines, poker tables, bingo, craps, roulette, blackjack, and more. The atmosphere is bustling and vibrant, and you can experience the luxury of high-end gaming establishments or the more down-to-earth vibe of local casinos.
Most importantly, you can take advantage of the impeccable service, and generous perks offered only in Vegas casinos. There's no other place like it, so visit a Vegas casino if you're looking for fun and adventure.
2. Soak in the Vegas Strip
The 2.5-mile stretch has world-class hotels, entertainment venues, restaurants, and iconic landmarks. Plus, there are plenty of activities for everyone, no matter what time of year you visit. Shopping, shows, spas, golf, world-class cuisine, and amazing views are reasons people go to Vegas and the Strip every year.
3. Explore Red Rock Canyon
Just a few miles outside of Vegas is Red Rock Canyon, with a fantastic array of beautiful and dramatic sandstone formations, breathtaking views, and plenty of outdoor activities to enjoy. From hiking and biking trails to picnicking and whatever action strikes their fancy, people enjoy exploring Red Rock Canyon.
Besides abundant natural beauty, Red Rock Canyon also holds historical significance for being home to Native American sites and pioneer trails. The majestic rock formation and wildlife are second to none.
4. Explore Unique Museums
Vegas is the perfect city to explore unique museums. From the Mob Museum to The Neon Museum, the town has a range of fascinating museums to explore.
The Mob Museum is a great museum to explore the history of organized crime in America with interactive exhibits, videos, and artifacts. The Neon Museum features a rich history of Vegas' signage with tours of the Neon Boneyard and a collection of illuminated signs from the city's past. The Bellagio Gallery of Fine Art showcases various works from painting, sculpture, and photography.
Other unique museums in Vegas include the Las Vegas Natural History Museum and the National Museum of Organized Crime & Law Enforcement, both providing visitors with a rich cultural experience.
5. Snag a Classic Photo at the Las Vegas Sign
The neon-lit sign is off the Strip, on the southeast corner of Las Vegas Boulevard and Sahara Avenue. This landmark captures the spirit and energy of Sin City.
Not to be missed, standing in front of the sign can be one of the best photographic memories you will take home. Capture yourself or your group in a selfie, have a professional photographer take the picture, or stand and admire the iconic symbol.
6. Take a Bus Tour of Las Vegas
A bus tour of Las Vegas allows visitors to maximize their time in the city, visiting various attractions and getting a whole experience of all the city offers. Not only do visitors get to see iconic city landmarks like the Bellagio fountains, but they can also explore the nearby desert, take in the neon nightlife of the Strip, and watch incredible shows.
Bus tours offer the convenience of a hassle-free ride. It's perfect for those who want to avoid making multiple hotel stops or need help navigating the city's unfamiliar streets. These activities have tour guides who can fill you in on the best area restaurants and must-see attractions. 
7. Take a Walking Food Tour
Vegas is one of the world's premier entertainment capitals, and nothing beats experiencing the city's neon-lit streets, bustling casinos, and breathtaking attractions. If you're looking for an unbeatable way to experience Vegas, consider taking a walking food tour.
You'll begin your journey in the historic heart of Vegas, in the Downtown area, where you'll explore incredible restaurants, eateries, and cafés. Not only will you have an opportunity to enjoy a variety of delicious dishes and flavors, but you will also hear entertaining stories from the guides about the local culinary scene. You'll learn the history and culture of the city and the fusion of flavors from around the world.
8. Drive an Exotic Supercar
Experience driving an exotic supercar on your Vegas trip by taking a rental for a thrilling spin! You don't have to be a millionaire to do it, and Vegas is the perfect spot because of the vast open space and virtually zero restrictions in terms of driving style. You have plenty of room to open the engine and feel the supercar's power while taking in all of Nevada's gorgeous scenery.
Whether it's Lambos, Ferraris, McLarens, or another favorite, you can experience the thrill of driving a top-end automobile in a city that embraces the culture of speed and power. With the glimmering lights of the Strip just a few miles away, you can experience Vegas and the majestic desert during your hot ride.
Visit Vegas and Experience Its Bright Lights
Visiting Las Vegas is an experience unlike any other. You can't find the bright lights and vibrant atmosphere anywhere else. From the enjoyment of the pampering luxury hotels and casinos to the thrills of the rides and shows, Vegas has something to offer everyone. Don't hesitate and visit Vegas today!
If you find this article educational, browse our blog for more interesting reads.