7 Factors to Consider When Choosing a Pediatric Dentist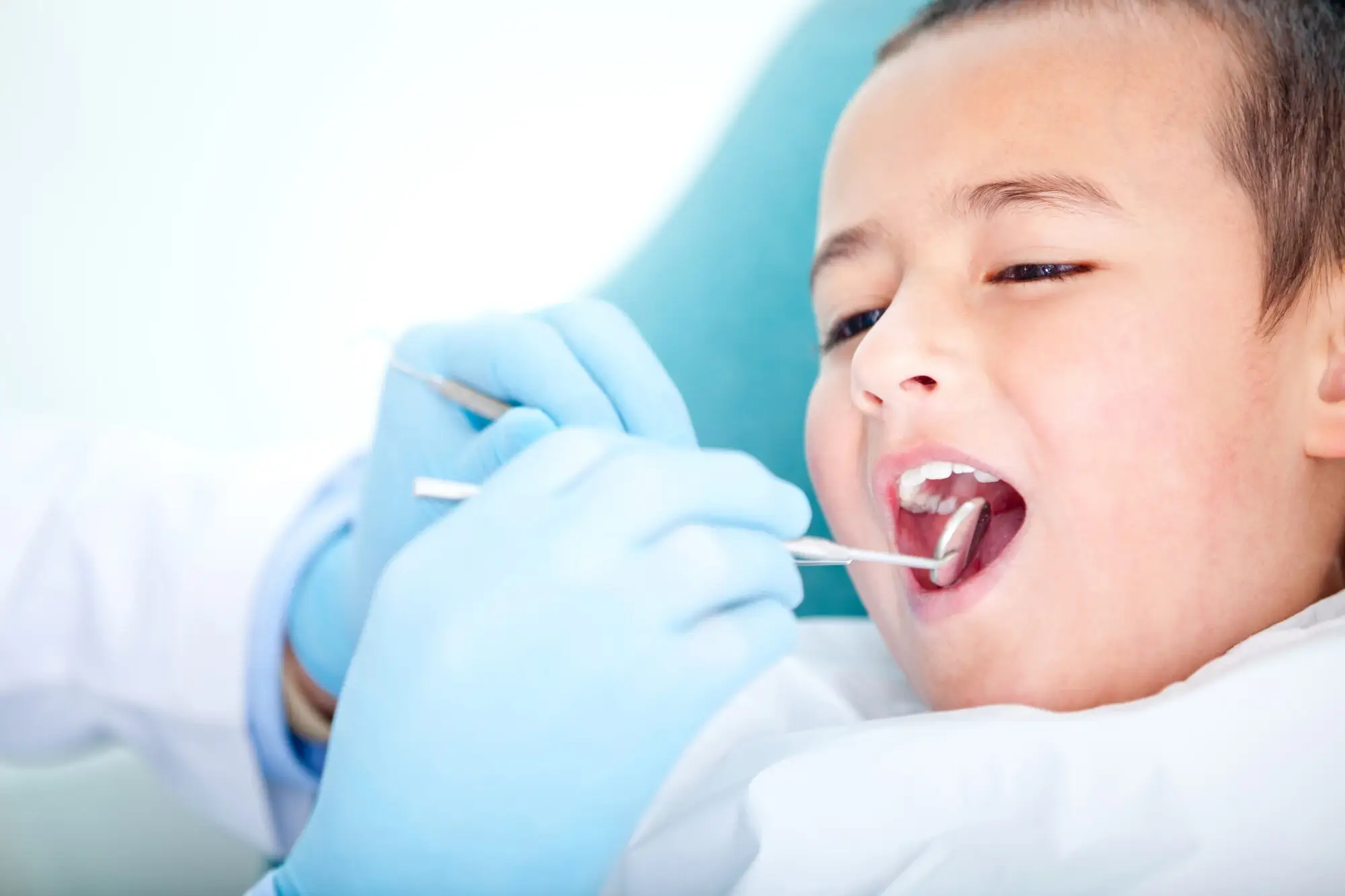 Healthy teeth start with a visit to the dentist as a child. However, bringing your child to the dentist for the first time can be an anxious experience, especially as a parent.
Finding the right dentist for your child doesn't have to be a stressful experience. By choosing a pediatric dentist you can trust, your child's healthy teeth and bright smile can start with that first appointment.
Wondering how to find the best dentist for your child? Read on to learn seven important factors to consider when choosing a pediatric dentist.
1. Their Experience and Training
Pediatric dentists have specialized training in the unique dental needs of children, such as how to care for baby teeth and how to handle dental anxiety in children. It's important to choose a dentist who has completed this specialized training, as they will be better equipped to provide the best care for your child's dental health.
Experience is also important because the more years a pediatric dentist has been practicing, the more cases they have likely seen and treated. This means they will have more knowledge and expertise in dealing with a variety of dental issues that your child may experience.
Their experience can also make your child's dental visit a more positive and comfortable experience. When a dentist has experience working with children, they know how to make children feel comfortable during their appointment. They can also explain procedures in a way that children can understand.
2. The Atmosphere of the Dental Office
It's also vital to look for a dental office that is set up in a way that makes kids feel comfortable and at ease. This might include having toys, games, and other fun things for kids to do while they wait for their appointment. It might also mean having friendly staff who are kind and patient with children.
A comfortable environment can help kids feel less nervous or scared about going to the dentist. It can make the whole experience more enjoyable and less stressful for both kids and parents.
3. Evaluate Their Qualifications
When you are looking for a dentist for your child, it's important to make sure that they have the proper qualifications. They may have completed additional training or taken courses in child psychology or behavior management. These additional qualifications can help the dentist provide the best possible care to your child.
You can check their dental license by asking for their credentials or checking online to see if they are listed as a pediatric dentist. By making sure that your child's dentist has the proper qualifications, you can be confident that they are receiving quality dental care.
4. Check the Types of Dental Services They Offer
It's essential to know the different types of Pediatric Dentist Services that are offered. Some may offer orthodontic services, for example, while others don't. So, it's important to choose a dentist who offers the services that your child needs.
Additionally, other services that they may offer include routine checkups, cleanings, fillings, and extractions. They can also offer advice on good oral hygiene habits and provide information on how to keep your child's teeth healthy and strong.
5. Location
The location of the dental office is important because it can affect how easy or difficult it is for you to get there. If the dental office is far away or hard to get to, it can be inconvenient and take a lot of time to travel there for your child's appointments.
On the other hand, if the dental office is located nearby and easy to get to, it can be much more convenient for you and your child. You'll spend less time traveling to and from appointments, and it can be easier to fit appointments into your schedule. You may want to choose a dentist that is close to your home, your child's school, or your workplace.
6. What Insurance or Payment Plans Do They Offer
Dental care can be expensive, so it's important to find a dentist that accepts your insurance plan or offers payment options that work for you and your family.
If you have dental insurance, you can check with the dentist's office to see if they accept your insurance plan. If they do, your insurance may cover some or all of the cost of your child's dental care. You may also want to ask the dentist's office about any co-payments or deductibles that you may be responsible for.
If you do not have dental insurance, you can ask the dentist's office about payment options. Some dentists may offer payment plans or discounts for paying in full at the time of service. It's important to discuss payment options with the dentist's office before your child's appointment, so you can be prepared for any costs that may be involved.
7. Look for Reviews
Reviews can give you an idea of what to expect when you visit the dentist, such as how friendly the staff is, how clean the office is, and how well the dentist treats their patients. Other parents or guardians may have also shared information about how well their child responded to treatment, how comfortable the dentist made them feel, or how successful their child's treatment was. This information can be helpful when you're trying to choose a dentist for your child.
You can check online reviews or ask for recommendations from other parents. A good reputation can give you peace of mind that your child is receiving quality dental care.
However, it's important to keep in mind that not all reviews are accurate or unbiased. Sometimes people may have had a negative experience for reasons that don't necessarily reflect the quality of care provided by the dentist. It's also possible for fake reviews to be posted online.
Find the Best Pediatric Dentist for Your Child
Choosing a pediatric dentist is an important decision for your child's dental health. Consider these seven factors when making your decision, and don't be afraid to ask questions.
Make sure to take your time, ask important questions, and make the best decision for your child. Keep in mind that a great pediatric dentist can help your child develop healthy dental habits that will last a lifetime!
Be sure to browse the rest of our site. Surely, you'll find a lot of interesting topics there.