5 Ways Smartphones Are Changing Digital Advertising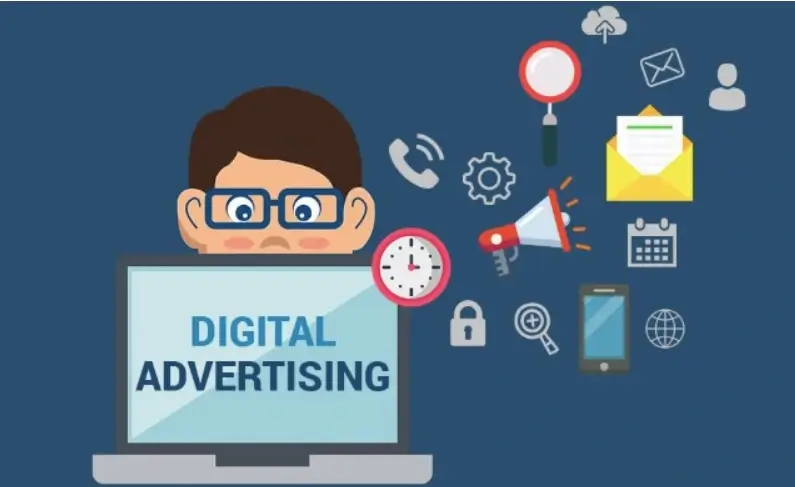 The next time you are in a public space, look around and notice what you see. People face down, glued to their smartphones. Today our smartphones are our soulmates and know us much better than the friend sitting next to us.
And it is not just you who is so attached to smartphones. Digital marketing agencies have joined this bandwagon to keep up with the consumer base. The current marketing techniques are far more different and evolved than they used to be a decade ago. Significant changes have occurred in the professional mobile phone advertising sector over the last year, with many trending techniques falling behind to give way to new ones.
The world has shifted to mobile, and it is time for you and your company to do the same.
The Gradual Rise of Mobile Phone Marketing
The first signs of a shift towards mobile marketing occurred in the early 2000s with the emergence of text messages. The first mobile ad via SMS was created, and it was also the first sign for marketers to start adjusting their advertising techniques and strategies.
For instance, in 2015, Google changed the algorithm to prioritize ranking the mobile-friendly website on the Google search results page when an inquiry was made on a mobile device. This particular move then was popularly termed "Mobilegeddon." Therefore, the companies that had not yet created a mobile-friendly website risked losing rank on Google SERP.
Apart from this, another significant indicator of the rise of smartphone advertisements is the awareness that mobile phones, especially smartphones, are not just communication device but valuable data bank that stores their user's preferences and tastes.
Capturing this data bank would be a breakthrough for any advertiser and marketer as it would allow them to craft relevant messages for different target audience groups. As opposed to the earlier action of mass messaging a cut-and-dried copy to everyone, personalized messages tend to attract more customers and help them connect with the brand.
5 Ways in Which Smartphones are Changing the Digital Advertising Landscape
Here are a few ways smartphone advertisements are revolutionizing the digital marketing industry.
Emphasis on Mobile-Friendly Websites
Given that more than 77 percent of Americans now own a smartphone with an Internet connection, you might as well pull down the shutters of your business if you still do not have a mobile-friendly website.
When we say mobile-friendly, the website must load on the smartphone as fast as it does on the desktop and efficiently run without any snags or glitches. Going this extra mile will not only place your website on Google SERP but will also entice your target audience to pay attention to your smartphone advertisements, products, and services.
Allows Quick Comparison Between Products and Services
Comparing prices is something all consumers do before making an actual purchase. There is nothing unnatural about this. Unlike desktops, smartphone searches simultaneously present users with an unending stream of related information, reviews, price comparison, and feedback.
So, the better feedback and reviews you have, the more traffic it will generate for your website, and it will reach other people faster. A study reported that 84 percent of mobile online shoppers use their smartphones while shopping in brick-and-mortar stores to compare prices. This report also stated that people who stay longer on their phones are more likely to spend additional money on their purchases.
More Video Usage
It is a known fact in the digital marketing space that videos perform way better than static, text-based ads. If executed properly, webinars and video-based mobile phone advertising have high conversion rates than text-only videos.
Additionally, videos based on smartphone ads and their use in blog posts like the one you are reading have proven to draw the attention of customers browsing through tabs without stopping. Carefully curated videos break the monotony of this endless surfing and successfully entice the customers long enough to make them curious about your brand.
Advertising on Multiple Touchpoints
There are only one-way desktop-centric advertisements that can reach the targeted audiences – on a personal computer that has an Internet connection. However, with innovative html5 ads through mobile phone marketing can be offered to consumers through various mediums like
Audio – voicemail, missed call notifications carrying small adverts, ringtones,
Text messages,
Multimedia messages (MMS),
Internet browsers
Apps.
All of this can be accessed anywhere through a smartphone or a tablet.
The Future of Smartphone and Mobile Phone Advertising
Smartphone usage will grow at unprecedented rates in America in the coming years. People will rely on these more and more, and a professional mobile advertising company will need to fine-tune its mobile advertising strategies to match the changing user patterns. The key is to stay updated with the changing trends and ensure that relevant and engaging messages are being conveyed to the audience at the right time using appropriate mobile advertising formats.