5 Reasons Why Iceland Should Be Your Next Travel Destination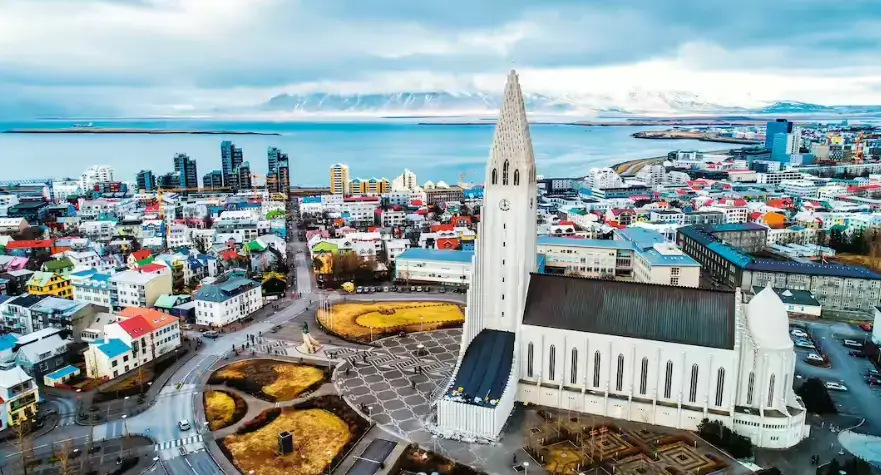 Iceland is more than just icy glaciers and smoking volcanoes. It's a land of natural wonders with once-in-a-lifetime experiences that are beyond amazing.
This is why it's so popular with tourists. The Blue Lagoon, Thingvellir national park, the Great Geysir, and Gullfoss are some of the great sites you'll find in this beautiful country.
It's a land of natural wonders
Iceland is a magical place with spectacular landscapes of volcanoes, lava fields, glaciers, and dramatic waterfalls. These incredible natural wonders draw tourists to this Nordic country all year round.
Despite the cold weather, Iceland is one of the safest countries in the world to travel. It has been ranked as the most peaceful nation in the world for 12 consecutive years by the Global Peace Index. The country's unique geography makes it an excellent destination for observing the Northern Lights. The otherworldly lights are awe-inspiring and make you feel like you're no longer on Earth.
Iceland is also home to a variety of hot springs and geysers. You can visit the famous Blue Lagoon and relax in the warm waters, filled with silica and sulfur, that rejuvenate and heal the skin. You can also try a new activity, like snorkeling in Silfra Fissure, an underground glacial lake.
Iceland is also known for its unique architecture, including the renowned Harpa concert hall and conference center in Reykjavik. This avant-garde building features a glass façade that changes color depending on the day. The city is also home to many art galleries and restaurants, making it a perfect destination for a refined getaway. With so many natural wonders to see, it's no wonder why Iceland is quickly becoming the top travel destination in the world.
It's a safe place to travel
Iceland has a low crime rate and is very safe for travelers. The World Economic Forum's Travel and Tourism Competitiveness Report ranked it the world's friendliest country. However, it's essential to follow the rules and regulations of the country when traveling to stay safe.
Whether planning on exploring glaciers, hiking in the mountains, or soaking in hot springs, planning and considering safety measures is crucial; make sure you have the proper equipment and follow the instructions given to you by tour guides. Also, pay attention to warning signs at the various sites you visit. For example, strong undercurrents at beaches or the boiling water at some geothermal ponds could be dangerous if you're not careful.
Another essential thing to remember when traveling in Iceland, aside from the best time of year to visit Iceland, is that the country constantly changes due to the movement of two major tectonic plates. This can cause unpredictable weather and rugged terrain, so checking local news before you go out is essential.
When you're ready to visit, book your flights early to enjoy the best prices and weather. You can also consider visiting Iceland from May to September during the off-season. This will allow you to see the natural wonders while avoiding crowds at popular attractions.
It's a place to relax
The Icelandic landscape is dotted with thermal hot springs, perfect for relaxing and unwinding. They are known to have therapeutic benefits and can help to relieve stress. Soaking in these natural hot tubs can improve your immune system and fight off colds.
The Blue Lagoon is the most famous on the Reykjanes peninsula, about an hour's drive from Reykjavik. It is fed by geothermal seawater and is surrounded by lava rocks. The water is enriched with silica, which is believed to have numerous health benefits. There's also a newer rival called the Sky Lagoon, which offers spectacular views over the ocean.
Another popular way to relax in Iceland is at a traditional guesthouse or farm stay. These are usually family-run and offer home-cooked meals. They can be a great way to meet locals and experience the country's authentic culture.
The best time to relax in Iceland is during the winter when the country is quiet. However, the weather can be unpredictable.
It's a place to explore
Iceland is a country with endless opportunities for adventure. Whether you're looking for an adrenaline rush on a glacier, a relaxing dip in a geothermal lagoon, or a magical display of the Northern Lights, there is something for everyone here.
The Land of Fire and Ice offers a unique and unrivaled experience. Its pristine nature and raw energy make it the perfect place to recharge your batteries and find inner peace.
Take a look at some of the many incredible sights you'll be sure to see on an adventure in Iceland:
Explore a volcanic landscape at Thingvellir national park, where the Earth's oldest rock formations are displayed. Take in the beauty of Gullfoss, a waterfall that creates a rainbow effect with its spray. Then, visit the famed Great Geysir at Haukadalur, which only erupts a few times a year. You'll also be able to stroll along the Black Sand Beach in Husavik and spot puffins.
Summer is the best time to visit Iceland when daylight lasts up to 21 hours daily. It's the perfect season for hiking, exploring the Ring Road, and seeing puffins and whales.