5 Best Practices of Customer Services That Make an Internet Company Reliable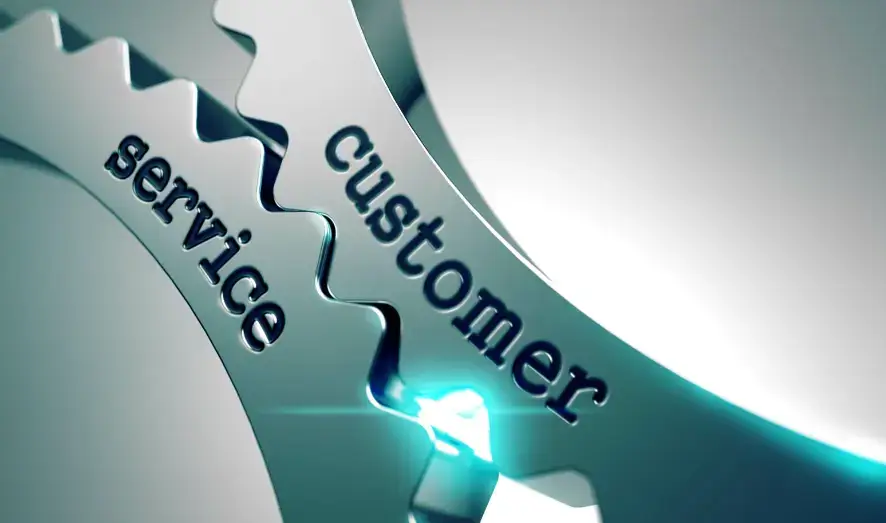 Customer service plays an important role in building a brand reputation for any organization. For internet companies, customer service helps strengthen clientele by offering real-time support for any issues arising from the services.
As a customer, if you're looking for a reliable internet provider, then apart from the services, you should pay heed to assess the quality of the customer services the company offers. Fortunately, we're listing some of the best practices of customer services that make an internet company a great choice.
You can keep these practices by your side when you're running assessments for your available options. So, let's check them out now:
1. Real-Time Support
Internet issues can arise at any time, and having real-time customer support to help resolve the situation is something one surely asks for. If you're choosing an internet provider that offers real-time customer support for helping you with queries and issues, then it's a good pick.
We can take Xfinity customer service into account which offers 24/7 customer support and even offers bilingual assistance for Spanish customers. Going above and beyond in offering support is what makes it a reliable choice, and if your potential provider offers the same competence, you can go with their services.
It'll make it easier for the internet company itself to engage more clientele since customers will get active responses. In other words, offering real-time support will help the company create a trustworthy profile for itself.
2. Reliable for Solutions
Yes, acquiring real-time support is one perk, but getting your issue resolved with promptness is another. In terms of internet customer service, promptness is one thing but if you're not getting reliable solutions, then it's no good.
That is why you need to choose someone that offers reliable solutions in real time. Even if the solution isn't available since some technical issues can take time to resolve, getting an accurate timeline for it is good enough.
Internet companies need to ensure that their customer service is offering prompt and effective solutions so that customers remain content with the service experience. Moreover, it'll create a positive profile for the company since the customers can count on its support for any instance.
3. Offer Insights into Plans
Another way that you can assess the reliability of the customer service of your chosen ISP is by assessing how well they entertain queries related to internet services. From offering accurate insights into the plans to explaining the best option and the right speed, customer support should be transparent while catering to such queries.
Transparency is one of the factors that help strengthen clientele for any organization, let alone internet companies. If the support is exhibiting such behavior, then you can rely on them for staying informed.
For the internet company, the support offering accurate information about internet plans and pricing will automatically help improve customer experience. Apart from this, it'll help generate better sales and even upsell services, which will ultimately favor them in generating better revenue.
4. Effective Communication
Another element for you to consider when choosing an internet provider is how well is the customer support communicating. Whether it's in terms of listening to your query, communicating about the progress of where the issue stands, or anything.
For internet providers, customer support is a great way not just to gather clients but to create personalized experiences and products for the clientele. During support-customer communication, the agents can take into account what the customers are looking for, what they expect from the company, what issues they face often, and other such factors.
The insights from these communications can be used for improving customer service experiences as well as the quality of the services offered to the customers. Moreover, incorporating feedback from the customers will help strengthen service quality as well as positively engage customers.
Similarly, if you're evaluating the customer service of any potential choice, you can check how well the support incorporates your feedback. Moreover, you can also see how well the support communicates in terms of resolving the issue, whether it's in real-time or not.
5. Support Procedure
Every customer wants to be catered to first, period. Nobody likes to wait, and that's something we can all accept. However, that is something customer service needs to handle effectively to maintain decorum and seamlessness in support processes.
For internet companies, it's crucial that customer support handles things smoothly since missing any technicalities during the issue-resolving process can end up in dire consequences. Moreover, managing tickets is also important since missing any issue deadline while the customer is following up on it will result in losing brand reputation and clientele for sure.
As a customer, you should be assessing how organized is the customer service in terms of handling the issue, resolving it, and providing a follow-up. You can also assess how well it's managing the timeline for resolving any issue, which will give you an idea of whether it's agile and efficient in its actions or not.
Ending Thoughts
Well, there's no hard and fast rule as to what will make customer service great or how it'll help an internet company grow. But one thing's for sure, an internet provider depends a lot on its support, and it's one of the primary assessment factors customers should take into account when choosing one. For internet providers, if they want to improve their performance and gain clientele, they should ensure to incorporate the abovementioned best practices in their support services.