13 Reasons to Add a Window Film to Your Vehicle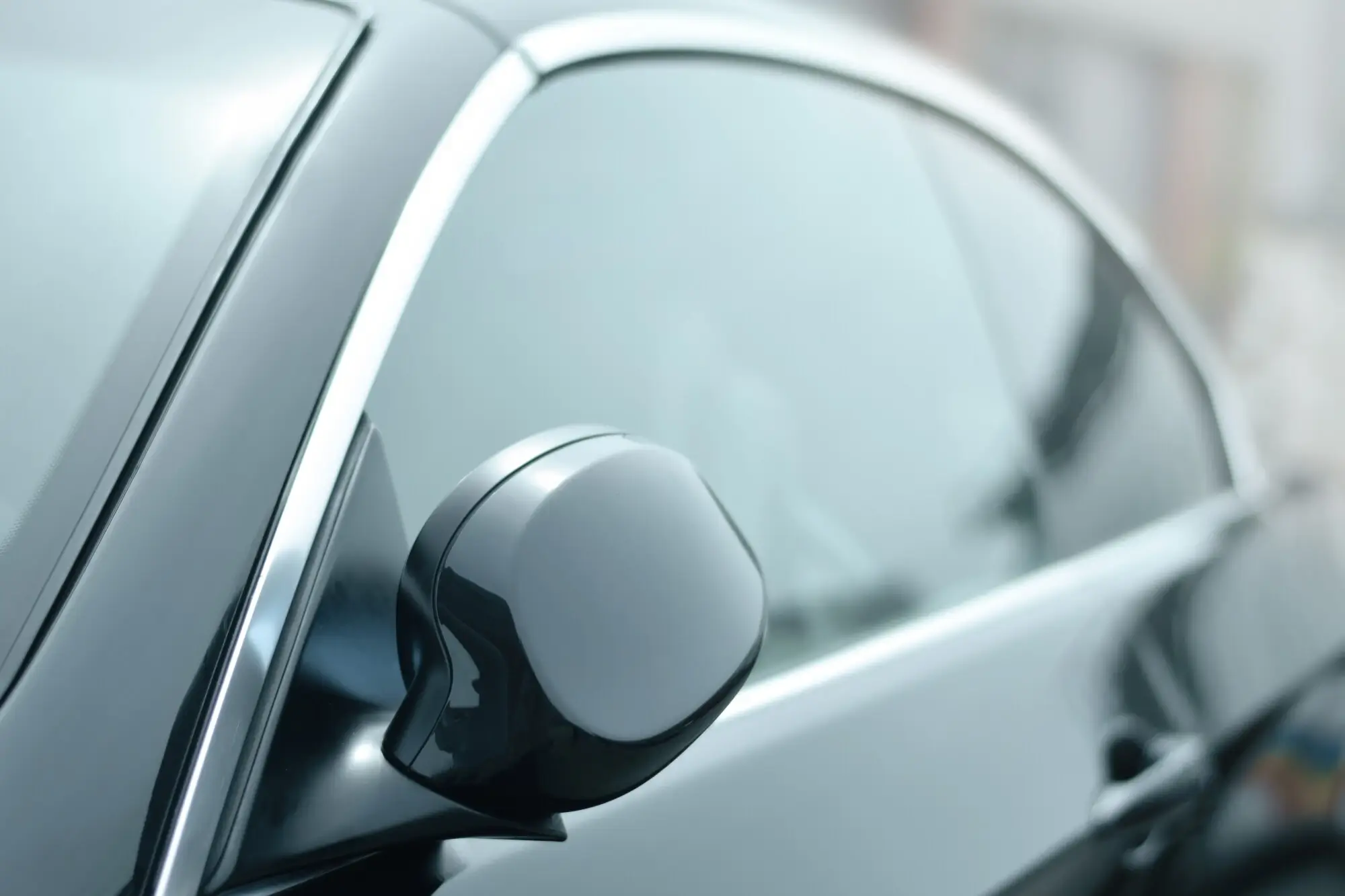 There's nothing quite like a shiny new car. But when you drive your car off the lot, it loses the shine and luster it showed when you bought it. That's especially the case because of sunlight fading in color and adding micro-markings.
This is why you should think about adding a window film to your car to enhance its look of it. Today, we're going to give you some reasons why you should.
Keep reading to learn more!
1. Driving in Comfort
Adding a window film to your vehicle has a lot of benefits when it comes to driving in comfort. It helps to reduce annoying glare from the sun, making it easier to see while driving.
2. Enhance Visual Appeal
Window film is an economical way to upgrade the look of your vehicle. It provides a mini facelift without breaking the bank. This thin, protective film helps reduce any interior and exterior environmental damage.
Window film can also help protect the interior from sun damage and fading of fabrics and leather. Furthermore, a customized window film helps make your car unique and stand out from the rest.
It can be used to create custom designs and patterns that personalize your car or to add a tint for privacy. With the right window film, you can increase the overall look of your car while protecting it from the outdoor environment.
3. Reduce Interior Temperature
The summer months can be unbearable for many people trying to keep cool in their vehicles. One way to reduce interior temperature is to add a window film to your vehicle.
These films help reject heat. Window films are inexpensive and easy to install. But it can also cut the amount of energy used to run your air conditioner and reduce the strain caused to your cooling system.
Installing a window film in your vehicle is a great way to help reduce the interior temperature and make your summer driving experience more enjoyable.
4. Protect Against UV Rays
Protecting against UV rays by adding a window film to your vehicle is an important step to guard against the potential dangers associated with too much sun exposure.
Window films are typically made from a very thin sheet of metalized polyester that is applied directly to the windows of the car.
These films are designed to block up to 99% of the UV rays from the sun from penetrating the window and into the passenger compartment of the car.
Doing this can help reduce the effects of sunburn, skin damage, and premature aging.
5. Increase Driver Safety
Driver safety is becoming increasingly important as the number of accidents on the roads continues to rise. One way to increase driver safety is to add a window film to your vehicle.
Window films can help deflect the force of an impact during a collision, helping to reduce the risk of serious injury for drivers.
Adding window films to your vehicle is also beneficial for your car itself, as window films reduce the risk of glass breakage and theft due to the extra layer of protection the films give.
As a driver, you can enjoy improved visibility in all weather conditions, with extra insulation from the outdoors and added privacy from passersby.
6. Increase Passenger Safety
Window film is a great way to increase passenger safety for a number of reasons. Window film provides an extra layer of protection from potential break-ins, protecting the driver and passengers from potentially dangerous situations.
Additionally, window film helps to reduce the risk of shattered glass during an accident by holding the glass together and stopping it from fragmenting into potentially dangerous pieces.
All of these added benefits make Windows Film a great addition to any vehicle for increased passenger safety.
7. Create Privacy for Your Vehicle
Vehicles can be like a second home, which is why it's important to create privacy for your vehicle. Adding a window film is an effective way to do this.
Window film offers an extra level of security to prevent onlookers from being able to see into the car. Not only does it give privacy, but the film also has other benefits, like reducing glare for improved visibility.
8. Save Money on Energy Costs
Adding a window film to your vehicle is a great way to save money on energy costs. Window films can reduce your energy usage by reflecting the sun's rays and keeping your car cooler during the summer months.
This can help you save money by reducing the amount of air conditioning you use since the window film helps to keep the inside of your vehicle cooler.
Window films can also reduce the amount of fading caused to your car's interior from ultraviolet rays. The savings you get from adding a window film to your vehicle can be significant, so it's worth the investment.
9. Improve Style
Adding a window film to your vehicle is a great way to improve the style and look of your vehicle with minimal effort. Window films come in a wide range of colors, shapes, sizes, and price points to fit any budget and style.
In addition to these practical benefits, window films also improve style, allowing you to personalize your vehicle to fit your own sense of style.
With endless customizable options, you can make sure your vehicle looks just the way you want it. With a window film, you can rest easy knowing your vehicle looks stylish and well-protected.
10. Utilize Aesthetics Look
Adding a window film to your car can give it a unique look, with a matte, metallic, frosted, or clear finish to help make it stand out from the rest.
The professional installation has the best auto window tinting services that will also ensure a longer lifespan of the film, great heat rejection, and protection from ultraviolet rays.
It's also less expensive than getting a vehicle wrap. So not only are there practical reasons to add window film to your vehicle, but aesthetic ones as well!
11. Save on Maintenance
When adding a window tint to your vehicle, there are a few maintenance reasons that you should consider. First and foremost, window film can save you money on your energy bills.
Window film blocks out the sun's ultraviolet rays, keeping the interior of your vehicle cooler and requiring less energy from your vehicle's air conditioner.
Window film also helps to protect the interior of your vehicle from fading, cracking, and other damage caused by the sun's rays.
Additionally, window film can help to keep the glass of your vehicle from breaking in the event of an accident or other incident, helping to protect you and your passengers from injury.
For these reasons, it is wise to consider adding a window film to your vehicle.
12. Improved Re-Sale Value
Vehicle upgrades can significantly improve its resale value. Window film offers protection to cars and trucks from ultraviolet (UV) light, which can fade interior fabrics and paint over time.
It also reduces heat and glare, providing greater comfort to you and your passengers. Additionally, window film is great for keeping motoring costs down by increasing fuel efficiency and helping with air conditioning performance.
Lastly, window film provides improved security and protection against thieves and vandalism. As its features can greatly improve your car's resale value, window film is well worth the investment.
13. Enjoy the Long-Term Benefits
Installing window film in your vehicle is a great way to enjoy its long-term benefits of it. This can help to protect yourself from harmful UV rays and sun glare, which can cause distracting visual effects during your drives.
Window film can also aid in improving the comfort of your ride by reducing the temperature inside the car, which can, in turn, reduce fuel consumption as well as improve comfort.
It also offers protection against minor collisions and scrapes, which can add up to much more damage if left unchecked.
Choose the Best Window Film for Your Vehicle Today
Window tint not only looks great, but it can also be a great protection from sun damage or a security measure.
Choose the best window film for your vehicle today and reap the many benefits of having it applied. With a team of experts to help you decide, you can be sure to pick the best window film for your needs.
So what are you waiting for? Install window film on your vehicle today and enjoy its long-term benefits!
Did you find this article helpful? Check out the rest of our blogs!